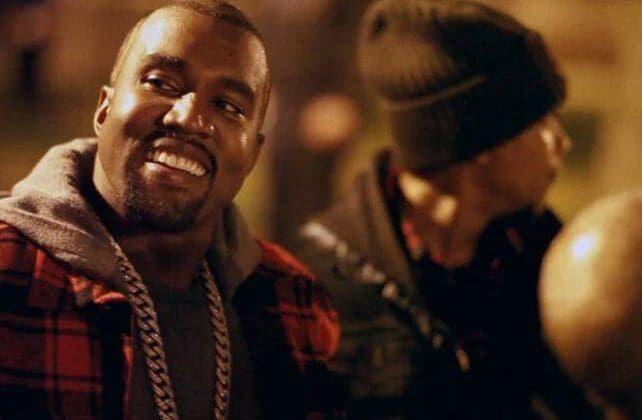 CHICAGO (RNS) — Clarence "Coodie" Simmons is a believer. Simmons believed a young music producer and aspiring rapper named Kanye West was going to be a star. The filmmaker believed God was directing his life when he upended it to follow West, now Ye, from Chicago to New York City to film the musician's rise.
Simmons still believes, even as things have gotten messier and more complicated since West reached the top.
"I always believed his purpose would take him to these heights. Motivated by faith, we climbed together," Simmons says in the resulting three-part docuseries, "jeen-yuhs: A Kanye West Trilogy," he directed with Chike Ozah.
The documentary, as much about Simmons' faith in West as West's faith in God, debuted Wednesday (Feb. 16) on Netflix with its first episode. Two more will follow weekly. 
RELATED: 'Ye of Little Faith?' Satanic Musician Makes Appearance at West's Sunday Service
At its heart, "jeen-yuhs" tells a story of belief, from West's — and Simmons' — belief that the rapper was destined for greatness to West's belief in Jesus, including his celebrated conversion.
"Belief is the power that fuels your purpose," Simmons insists in the series.