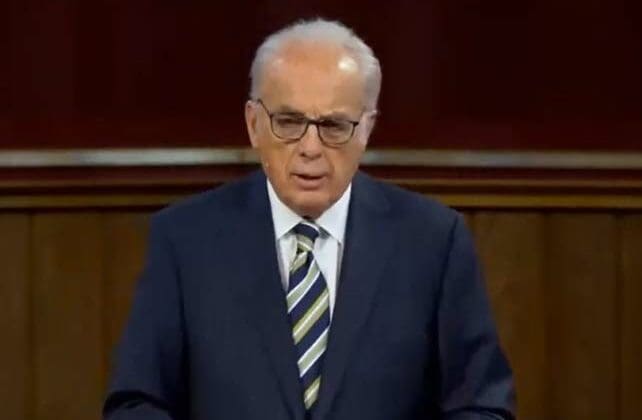 Journalist and author Todd Starnes revealed on Wednesday that YouTube has flagged John MacArthur's sermon from this past Sunday at Grace Community Church regarding biblical sexuality as "Hate Speech."
MacArthur's sermon was part of a nationwide commitment on the part of thousands of pastors to preach on biblical sexuality. The event took place on Sunday, January 16 and was meant to bring awareness to a new Canadian law that bans the promotion and practice of conversion therapy.
RELATED: John MacArthur Calls Pastors to Take a Stand on Biblical Sexual Morality
On December 28, 2021, MacArthur released a statement titled "A Stand on Biblical Sexual Morality," which called on pastors to take "a stand for the truth of the saving gospel" by preaching on biblical sexuality.
The event was not only to show support for Canadian pastors but also to put the "U.S. government on notice that they have attacked the Word of God" in regards to biblical sexuality.