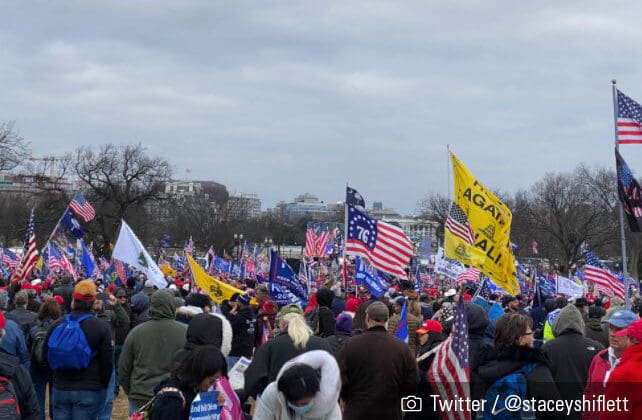 (ChurchLeaders) Today as the members of the United States Congress converged in the U.S. Capitol building to count the electoral college votes from the November election, a group of Christians marched around the Washington D.C. Capitol praying and blowing shofars. The Jericho March sought to appeal to heaven to influence the proceedings of a joint session of the House of Representatives and the Senate. However, their efforts were overshadowed when some supporters of President Trump resorted to violence as they breached police barricades outside the Capitol building.
Trump Rally Gets Out of Hand and Overshadows Jericho March
In conjunction with the Jericho March, Trump supporters—both religious and otherwise—convened for a rally backing Trump's efforts to have the results of the election overturned. The Trump rally, held just south of the White House, started out peacefully. On the Jericho March website, an agenda for the event indicated the group was planning on joining the rally after other activities such as prayer and blowing shofars.