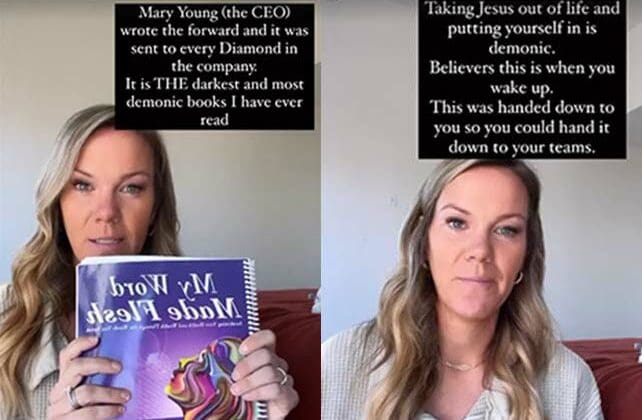 Melissa Truitt, who according to her Instagram profile is a mom of five, adoption and foster care advocate, health and fitness lover, running addict, and saved by grace, used that Instagram account to sell Young Living Essential Oils for seven years. However, Truit said five months ago that God told her to leave.
In those seven years, Truitt climbed to the leadership level just below what is designated "top diamond ranking" within the company. Her success provided a large part of her family's income.
Along with her achievements, Truitt was privileged to see what goes on behind the scenes at Young Living. "You get to see a little bit behind the curtain—the way things are run," the mother of five said.
After believing in the company for so many years, Truitt began to get an uneasy feeling that something was off after seeing more of how the company operates. She quickly began to realize this was not what she had originally signed up for.
"After a lot of prayer, we walked away and resigned our account with Young Living [five months ago]," Truitt said in a video she posted on Instagram (44,000 followers). We weren't scared even a little bit, because we knew God was calling us to slam that door shut."