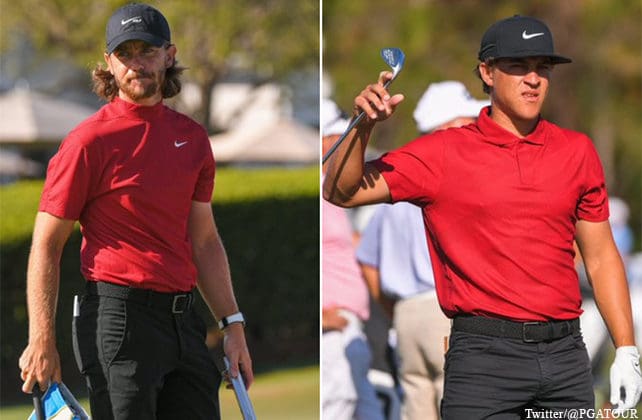 Professional golfer Tiger Woods is still recovering in a California hospital from a serious car accident that ended in the rolling of the SUV he was driving last week. Watching the WGC-Workday Championship on Sunday, Woods saw golfers wear his iconic red shirt and black pants look in his honor.
Woods posted on Twitter saying, "It is hard to explain how touching today was when I turned on the tv and saw all the red shirts. To every golfer and every fan, you are truly helping me get through this tough time."
Collin Morikawa, who won Sunday's WGC-Workday Championship by 3 strokes, told Tiger 'thank you' in a heart-felt message saying, "Tiger means everything to me. I hope he is all right and makes a quick recovery. Sometimes we don't say thank you enough, and I wanted to say thank you to Tiger. Sometimes you lose people too early. I lost my grandpa about a month ago, and you don't get to say thank you enough."
At the Puerto Rico Open maintenance staff honor Woods as well mimicking his iconic red and black look.