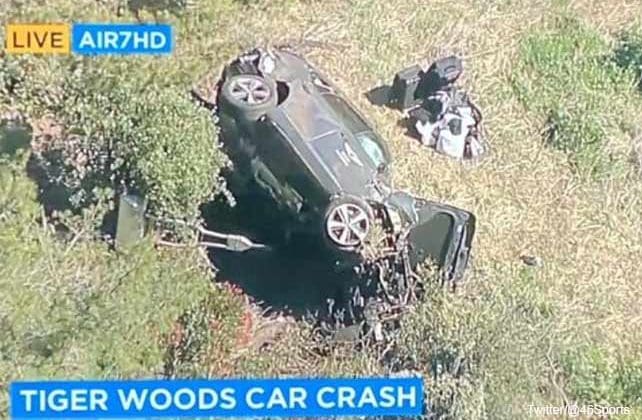 ESPN reported that world-renown professional golfer Tiger Woods was injured in a car accident early this morning that resulted in a roll-over collision while driving in Los Angeles County and is currently in surgery for multiple leg injuries stemming from the crash.
Woods' vehicle was the only one involved and he was the only occupant in the vehicle.
Emergency medical personnel on the scene had to use The Jaws of Life to remove Woods from his damaged vehicle, but at a news conference corrected the earlier report saying they didn't have to use The Jaws of Life.