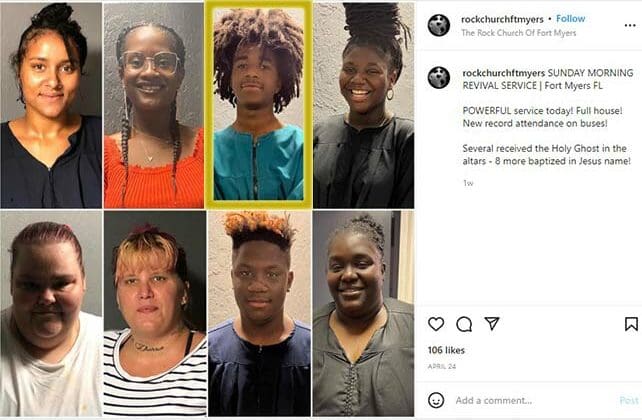 De'mari Jackson (16) was shot and killed on Sunday April 24, 2022, around 8:15 pm after protecting a friend from gunfire that erupted after a group of teenage girls started fighting in a nearby field.
Wayne Sloss, Administrative Pastor of The Rock Church of Fort Myers, shared with The Christian Post that hours before Jackson's tragic death the teenager had attended the church for the first time that Sunday morning and accepted Jesus Christ as his personal Lord and Savior.
Rev. Gerardo Diaz's message the morning Jackson surrendered his life to Jesus was telling those in the congregation "that if you want something, then you've got to go full forward and get it. And when God's calling you toward salvation, which is the first step toward our walk with God, don't delay," Sloss recalled.