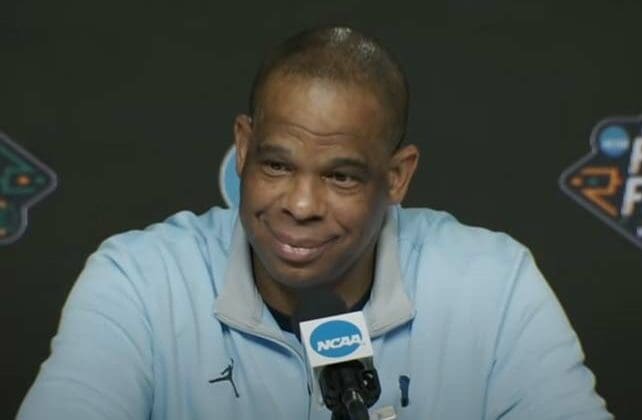 Hubert Davis' storybook year as the North Carolina Tar Heels' (29-9) head basketball coach will reach its exciting conclusion on Monday night as the team faces the Kansas Jayhawks (33-6) in the NCAA Men's Tournament Championship after beating Mike Krzyzewski's Duke Blue Devils (32-7) on Saturday.
The Tar Heels' last tournament finals appearance was in 2017 when they beat the Gonzaga Bulldogs to become national champions under head coach Roy Williams.
Davis, who played all four years of his basketball career at North Carolina, was drafted by the by the New York Knicks in 1992. He returned to the Tar Heels in 2012 as an assistant coach and was named the Tar Heels' head coach in 2021 after Williams announced his retirement.
At the press conference when Davis was introduced as head coach, he spoke openly about his faith. "[My] foundation is firmly in my relationship with Jesus," he told reporters.