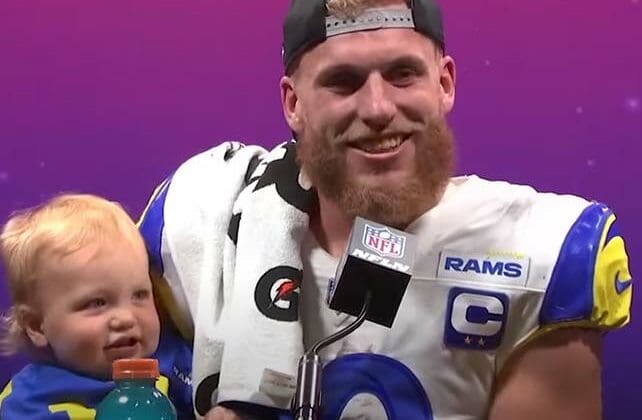 Much like the playoff games leading up to it, Super Bowl LVI didn't disappoint—exciting and down to the game's last seconds—resulting in the Los Angeles Rams beating the Cincinnati Bengals 23-20.
Cooper Kupp caught a 1-yard touchdown pass from Matthew Stafford in the 4th quarter with 1:25 left in the game, giving the Rams the go-ahead score and lead for good.
Kupp finished the game with 92 yards on 8 catches and 2 touchdowns. Kupp also had one carry for 7 yards on the Rams final drive of the game, which picked up a must-have first down on a fourth-and-1 at their own 30-yard line.
To his surprise, Kupp was named Super Bowl LVI's Most Valuable Player (MVP), only the eighth wide receiver in the NFL to accomplish such a feat.
The fifth year wide receiver, who had no college offers coming out of high school and was a third round draft pick for the Rams in 2017, joins Hall of Fame wide receiver Jerry Rice as the only other receiver in NFL history to win the triple crown (145 receptions, 1,947 receiving yards, and 16 touchdowns [leading all NFL receivers]), Offensive Player of the Year, and the Super Bowl MVP. Rice accomplished those accolades over the course of his career; Kupp racked them up in a single season.
Kupp finished the post season with 33 receptions, 478 receiving yards, and 6 touchdowns.