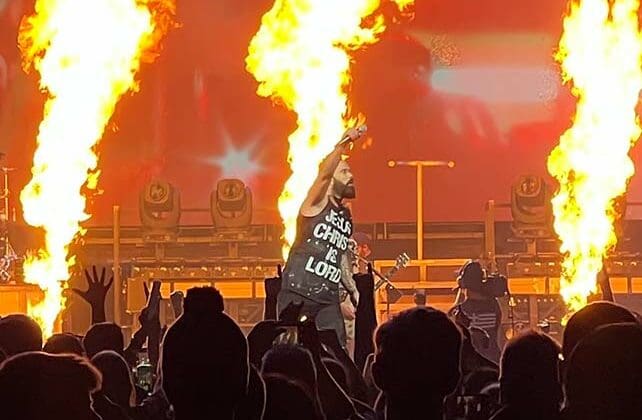 Imagine a scenario where I take my wife to a restaurant. Some random dude walks up to her and forcefully embraces her against her will and says, "Hey, honey, why don't you leave that dope and get with a real man?" Should I be jealous (the good kind, not the bad kind)? Absolutely!
Imagine a second scenario where some dude direct-messages my wife and writes, "I'm sorry to be so blunt, but I need to tell you that I think you're absolutely beautiful. You are perfect, and I wonder if your husband even gets that? I don't mean to pry, but you deserve better. I'm always here if you need someone to talk to." Should I be jealous (the good kind, not the bad kind)? Absolutely!
I've been outspoken about what I believe to be the dangers of deconstruction and relativism within Christianity. Everyone that I know who has left Christianity in the last five years began with what he or she described as "deconstructing my faith." It is an epidemic that some still refuse to acknowledge. A friend of mine texted me a few days ago and asked, "Why are you so brazen in your words about deconstruction?" Another comment I read online said, "John used to be so loving and now he sounds angry." Please understand, I am not the least bit angry at people who don't believe the way I do. I truly love them! Whether that means atheists, agnostics, Muslims, Buddhists, universalists, or any other spiritualist. And I am not angry at anyone who struggles with faith, has questions, or has deconverted from Christianity. I've got lots of love for you. I personally know many people who have lost their faith, and I have seen and felt the heartbreak. To be frank, it has broken my heart.