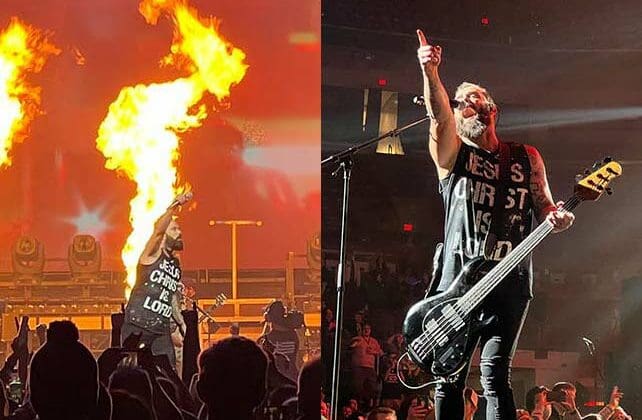 Winter Jam, one of the most successful annual Christian music tours, returned this year for a 40-city east coast tour, after taking a brief hiatus last year due to the pandemic.
This year's lineup includes a mixture of worship, hip-hop, R&B, and rock, and concert goers will get performances from Colton Dixon (American Idol), Tauren Wells (Lakewood Church), KB (116 Clique), I Am They, Kevin Quinn (Disney), Abby Robertson, Bayside Worship, Megan Duke, Winter Jam founders NewSong, and hard rocking headliner Skillet.
It's been 27 years since the first Winter Jam took place, and unlike the last few years, the tour has gone back to charging only $10 a person for over five hours of gospel infused entertainment. NewSong's Russ Lee said that people called him "crazy" when they announced they were going back to charging $10 instead of $15. Lee explained that he trusts God will provide the funds needed to travel from show to show, because sharing the gospel is more important than ever.
ChurchLeaders asked Skillet's John Cooper if he had any concerns performing with COVID-19 still being a threat, and Cooper said that he had no hesitancy saying yes to headlining Winter Jam in the midst of a pandemic.
"I'm excited to be playing concerts again. People need it. They need community. People need that social aspect," Cooper said.