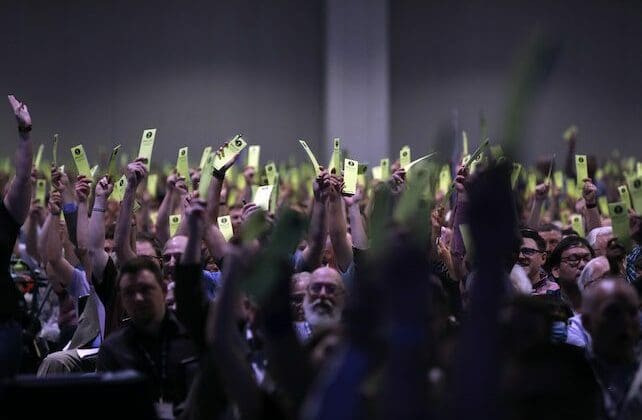 (ChurchLeaders) The executive committee (EC) of the Southern Baptist Convention has voted to waive attorney-client privilege (ACP) in the investigation into whether or not the it mishandled allegations of sexual abuse. The SBC Executive Committee approved a motion from Pastor Jared Wellman on Tuesday, Oct. 5.
"This is one small step forward, for which I am thankful," said survivor Jules Woodson, "but it's only the beginning of a long road ahead. May truth prevail. May justice prevail. May accountability prevail. May restitution prevail. May change prevail. Amen."
Wellman's motion, which stipulated there must be a waiver of attorney-client privilege in the investigation, was approved by a vote of 44 to 31 after weeks of delay, debate, and often tense meetings. Some EC members fear waiving ACP will jeopardize the SBC's insurance  and expose the convention to liability. Six EC members have recently resigned (more are expected to after today's vote); 67 were present at today's meeting.