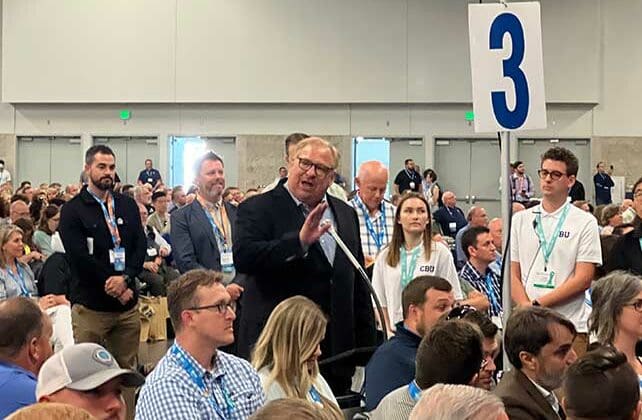 Saddleback Church's Rick Warren made a surprise appearance during the Southern Baptist Convention (SBC) annual meeting on Tuesday afternoon and was granted almost seven minutes of microphone time during a 15-minute miscellaneous business slot.
Warren's appearance came mere hours after the Credentials Committee recommended a study committee into Saddleback's use of the title "pastor" with regard to female members of its staff. (Read more about what took place here.)
With Saddleback Church's fellowship with the SBC in jeopardy, its founder and senior pastor welcomed the thousands in attendance to Orange County and said that out of the 149 Southern Baptist churches in the area, 90 were started by Saddleback Church.
"You know, it's customary for a guy who's about to be hung—to let him say his dying words," Warren said standing at one of the floor microphones in the Anaheim Convention Center. "I have no intention of defending myself. I have taught my kids and grandkids for years: I am most like Christ when I refuse to defend myself."