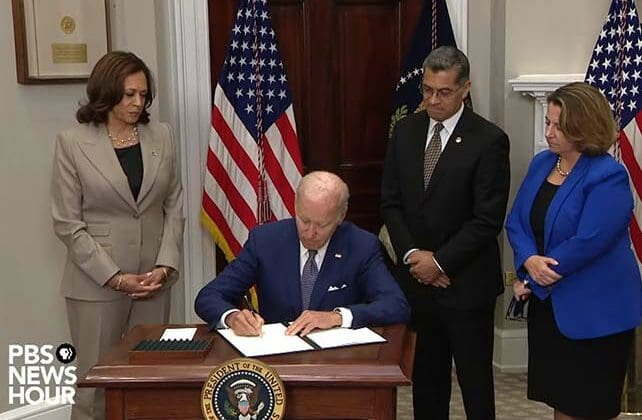 On Friday (July 8), President Joe Biden signed an executive order protecting access to abortion and contraception. The executive order comes two weeks after the Supreme Court overturned Roe v. Wade.
Biden criticized the Supreme Court during his live address, describing their reversal of Roe as not "driven by the Constitution."
"The truth is today's Supreme Court majority that is playing fast and loose with the facts," Biden said, claiming that medicine shouldn't be frozen in "the 19th century" and arguing that Roe sought to protect women from unsafe abortions.
The President urged Americans to vote Democrat this November, saying, "The only way to fulfill and restore that right for women in this country is by voting, by exercising the power at the ballot box." Biden went on to express his belief that the country needs two pro-choice senators and a pro-choice house to "codify Roe as federal law."