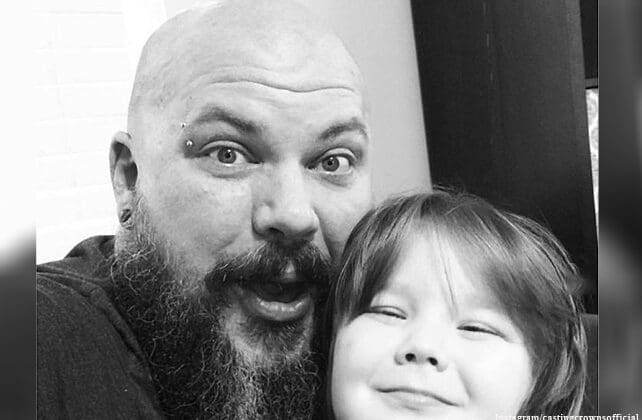 Popular Grammy Awarding winning Christian band Casting Crowns posted on Instagram Sunday pleading for everyone to pray for their former drummer Andy Williams, who was in a serious motorcycle accident.
Williams was hit by a vehicle while riding his motorcycle on his way to church Sunday.
His former bandmates shared that Williams is alive after being resuscitated at the scene of the accident. He was rushed to the ER and is currently on a ventilator in very serious condition. "Severe trauma" to his body and brain occurred, and the extent of his injuries is still unknown.
Williams left the band in 2009 and was replaced by Brian Scoggin, who recently announced his departure from Casting Crowns to pursue local discipleship, teaching, and counseling opportunities.
Casting Crowns' Instagram post read:
"This morning Andy Williams, our beloved drummer, was struck by a vehicle while on his motorcycle on his way to church. He was resuscitated at the scene and rushed to Vandy ER. Currently, Andy is on a ventilator with severe trauma to his body and brain. The doctors have performed scans and are continuing to identify the trauma suffered. He is ALIVE, but his needs are many. The doctors say right now that the best thing that can happen is for him to wake up on his own. So please stop what you're doing and pray for Andy to wake up. Pray for his wife Kelly, his two sons Asher and Aiden, and his sister Mary."
Mark Hall, Casting Crowns' lead singer and youth minister at Eagle's Landing First Baptist Church in McDonough, Georgia, turned to Instagram to urge his followers to pray for Williams, posting: "PRAY FOR ANDY our friend and former drummer for Casting Crowns, Andy Williams, Was in a motorcycle accident this morning and really need your prayers!"
Over 26,000 people have commented on Casting Crowns Facebookpost and it has received over 95,000 reactions.
Please join ChurchLeaders.com in praying for Williams and his family.