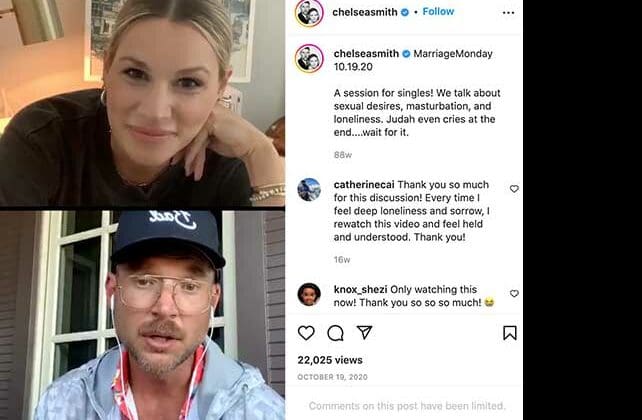 A video conversation between Chelsea and Judah Smith, the husband and wife team who serve as lead pastors for Churchome in Kirkland, WA, regarding single people's sexual desires recently resurfaced because of popular YouTuber Ruslan KD.
Churchome is known for being the church home of world-renowned pop-star Justin Bieber and his wife Hailey. Judah was featured on Bieber's surprise 2021 Easter album titled "Freedom" and gave a short message at one of Bieber's concerts last July. Bieber credits Judah for helping him change his life, pointing him to Jesus.
In the video, Ruslan KD breaks down a portion of a 35-minute video wherein Judah Smith discusses the topic of masturbation, calling it a "gift" from God when done within the confines of marriage.
The Instagram live conversation between the Smiths took place over a year and a half ago and was part of Chelsea's social media marriage series titled "Marriage Monday." The description of the video reads, "A session for singles! We talk about sexual desires, masturbation, and loneliness. Judah even cries at the end…wait for it."