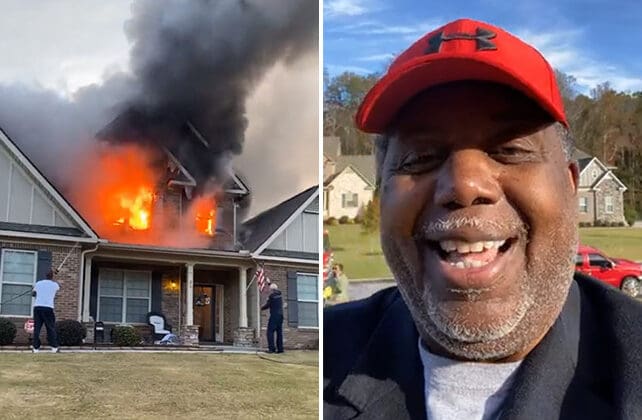 Pastor Sammy Smith, founder of Grace Cathedral Ministries in Piedmont, South Carolina, live-streamed a video of his house engulfed in flames just before church on Sunday morning, November 7, 2021.
Nearby neighbors helped by grabbing garden hoses and spraying water on the flames raging through the upstairs windows until firefighters arrived.
Nevertheless, Smith didn't let the inferno stop him from preaching in a video that has received over 14,000 views, nor did he allow it to disrupt his plans to worship and preach at his church later that morning.
"Hey everybody, it's Apostle Sammy Smith," the pastor said in his livestream. "[I'm] standing in front of the ruins of my, used to be, house. God kept everybody — everybody's out, safely out — the house is probably pretty much destroyed. But God got us out."