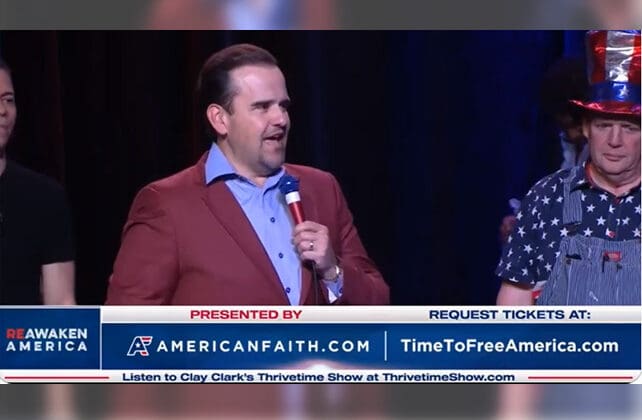 Matt Hagee, who is the lead pastor of Cornerstone Church in San Antonio, released a statement on November 18, 2021 regarding the controversial ReAwaken America Tour event that took place at his church last week.
During the event, footage revealed that a crowd in the church's main worship space was chanting, "Let's go Brandon," which is coded language for an expletive directed at President Joe Biden. The event also featured Trump's former security advisor General Michael Flynn, who called for "one religion" in America.
Cornerstone is a 22,000 member megachurch, which was founded in 1966 by Hagee's father and popular author, John Hagee. Matt took over as lead pastor in 2018 after his father celebrated 60 years in ministry.
Since video clips of the event began circulating, many have been questioning why a church would host such an event.