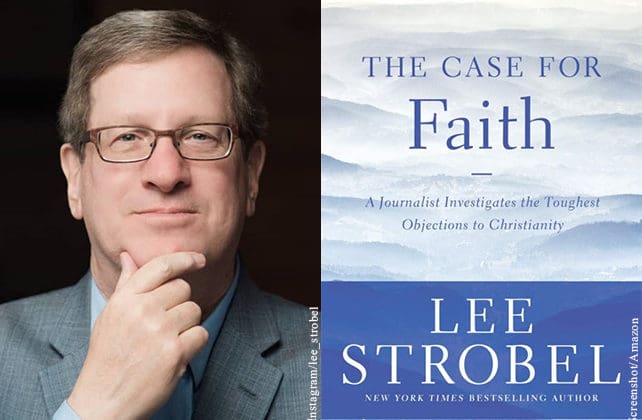 Christian author Lee Strobel has announced that he is halting the printing of his book, The Case for Faith, which features an interview with the late apologist Ravi Zacharias. Strobel said the decision was in response to a devastating report released earlier this month which confirmed that Zacharias had been guilty of sexual abuse during his time on earth.
Strobel shared on Twitter he and his publisher have decided to "halt printings of the book (The Case for Faith), and I am working on a revised edition," due to the "horrific" sexual sins and deception Zacharias perpetrated against so many.
Strobel has a background as an award-winning legal editor of The Chicago Tribune. He also used to be an atheist, who turned to Christ while investigating for his best selling book The Case for Christ. In the book, Strobel interviewed thirteen evangelical scholars, including D.A. Carson and J.P. Moreland. The book even prompted a full length feature film that was released in theaters on April 2017 by Pure Flix Entertainment. In 2000, Strobel released a follow up to The Case for Christ entitled The Case for Faith: A Journalist Investigates the Toughest Objections to Christianity. The book address common doubts such as, "Since evil and suffering exist, a loving God cannot," and "A loving God would never torture people in Hell," by interviewing Christian scholars.
The fifth interview in the book was with Christian apologist Zacharias, who Strobel described as "an expert who has a crisp, analytical mind, a sound philosophical background, and extensive experience with a wide range of different world religions." He asked the now late Zacharias "isn't it grossly arrogant for Christians to claim Jesus is the one and only way to God? Why do Christians think they're justified in asserting that they're right and that everybody else in the world is wrong?" Zacharias' interview covers roughly fifteen pages in Strobel's book.