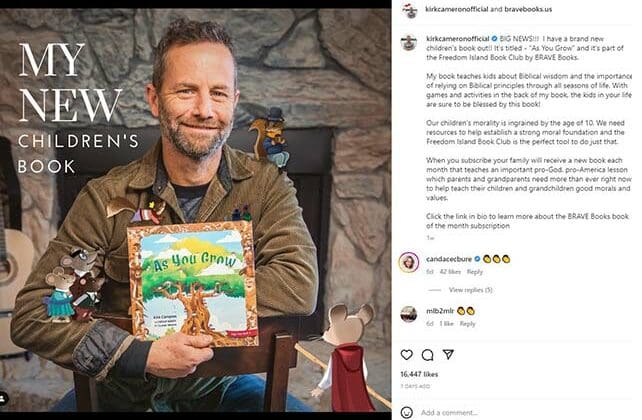 It has been reported that the children's book written by actor Kirk Cameron, titled "As You Grow," has been denied the request to be featured at the story hour of over 50 public libraries.
The "Growing Pains" star, who is the older brother of Candace Cameron Bure, has been married to former "Growing Pains" actress Chelsea Noble since 1991. The couple has six children, four of whom were adopted.
After his rise to fame playing the character Mike Seaver, Cameron has gone on to star in a number of Christian films, including, "Fireproof," "Left Behind," and "Lifemark."
In December 2020, Cameron drew criticism for organizing a Christmas carol event in California that attracted a large crowd, despite COVID-19 pandemic restrictions on public gatherings.