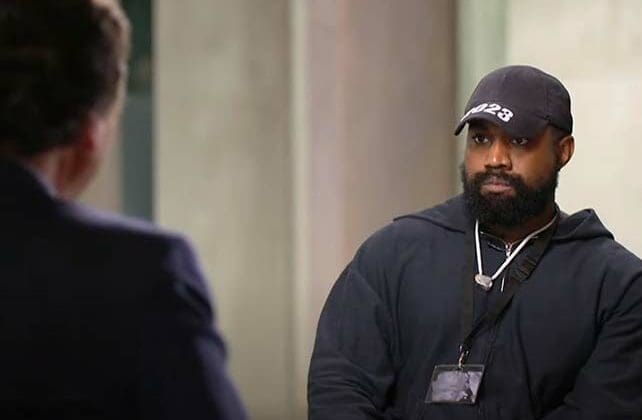 On Thursday (Oct. 6), Ye, better known as Kanye West, appeared on "Tucker Carlson Tonight" for a candid, uncensored interview, in which he discussed why he wore a "White Lives Matter" shirt earlier this week, former President Donald Trump, why he feels Black babies are the main target of abortion providers, and his faith, among other things.
Sitting in his office located in Los Angeles, California, Ye recently returned from the Paris Fashion Week. The successful fashion designer, billion-dollar entrepreneur, and iconic rapper and producer was still wearing a lanyard around his neck from his Paris trip, which he designed and that displays a photograph of a prenatal ultrasound.
Carlson asked Ye what it meant.
"It just represents life and pro life," the 24-time Grammy Award winner replied.