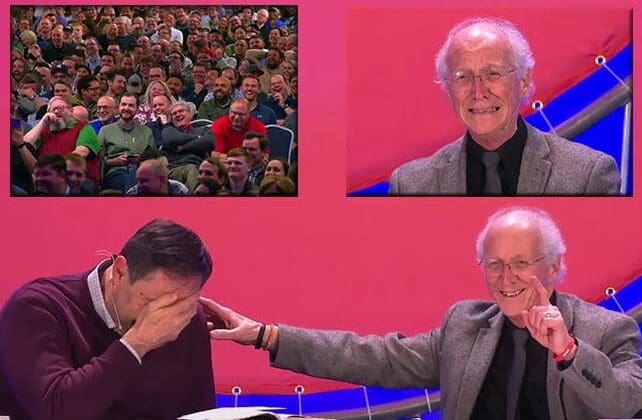 Mark Dever interviewed theologian John Piper on Wednesday night after his message at Together for the Gospel (T4G) regarding his 50 years of ministry service.
The 76-year-old encouraged the 12,000 in attendance with words of wisdom from a lifetime of pastoral ministry. "It's a great calling," Piper said. "I love it. I loved it. God was so good to me."
Piper, who stepped down from Bethlehem Baptist Church's senior pastor in 2013 after 33 years and still attends the church as pastor emeritus, is currently the chancellor of Bethlehem College & Seminary and continues to teach through books, conferences, and DesiringGod.org, which he founded in 1994.
The self-proclaimed "Christian Hedonist" also had the crowd of mostly pastors in an uproar of laughter when he discussed the time he released an article he titled "Missions and Masturbation" in his church newsletter.