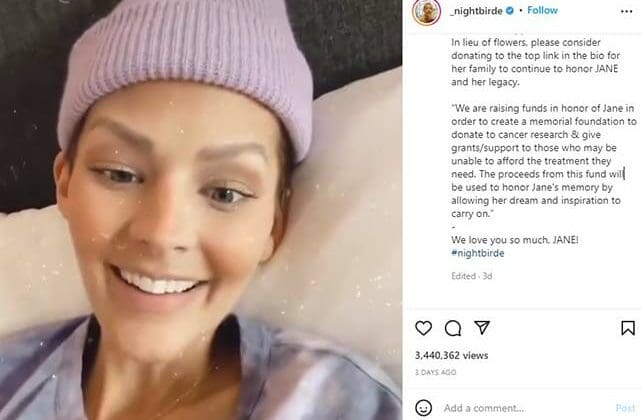 Jane Marczewski, the singer who became famous after her America's Got Talent (AGT) performance last June, tragically passed away from breast cancer on Sunday, Feb. 20, 2022, at age 31.
Marczewski went by the stage name Nightbirde and inspired people with her story as much as she did with her voice. The former Liberty University student shared her years-long cancer battle and grim prognosis with the AGT audience. Her beautiful voice earned Simon Cowell's Golden Buzzer, an award that automatically advanced her into the live portion of the show.
The singer inspired her fans with words in her songs like "It's Okay," keeping a positive outlook on life although she was dying from her incurable illness. Marczewski also blogged and spoke about her faith in God and the relationship she had with her Lord and Savior Jesus Christ.