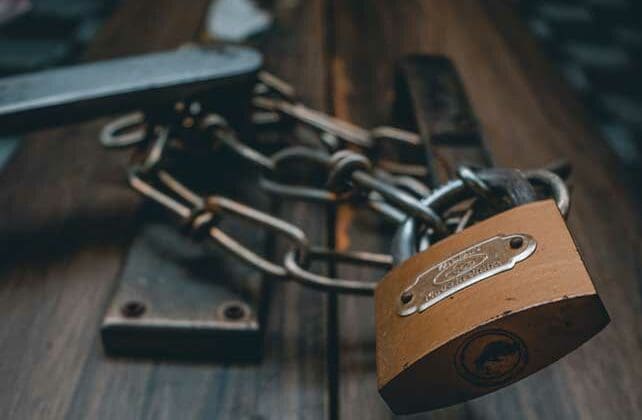 Last week, the COVID-19 Delta variant surge prompted President Joe Biden to hint at the possibility that the U.S. may experience another round of restrictions and possible lockdowns like it did during the onset and height of the COVID-19 pandemic.
When Biden was asked whether America should expect an increase in COVID-19 restrictions, he said, "In all probability."
Biden's comments came after the CDC released new guidelines recommending vaccinated people, not just the unvaccinated, wear masks indoors as a result of uncontrolled spread of the highly contagious Delta variant, which is a mutation of the original virus. Current data shows the Delta variant spreads to an average of 8 to 9 people for every person infected, while the original strain of the virus spreads to an average of 2 to 3 for each person infected. The Delta variant produces a viral load roughly 1,000 times higher than the original strain. Nearly all COVID deaths in the U.S. are now among unvaccinated people.
The government has been grappling with vaccination mandates throughout the U.S. in an effort to get the pandemic under control. New York's Mayor Bill de Blasio recently announced "Key to NYC Pass," which requires all employees and customers of indoor restaurants, gyms and entertainment centers to show proof they have the COVID vaccine, or they cannot work, dine or participate.
Related article: Franklin Graham Urges Christians to Get the COVID-19 Vaccine Before It's 'Too Late'
Is Your Church Prepared?
The President's and the CDC's comments last week may foreshadow future restrictions around the U.S. Because we have been here before, it seems pertinent for churches to be discussing the possibility of reinstated COVID restrictions. Churches may need to answer questions such as:
What did we learn from the first experience that we can put into practice now?
What if our church must require masks for everyone for in-person worship?
What if our church must return to social-distancing guidelines?
How will small groups and specialized ministries continue to function?
Will we have to provide more worship gatherings and options?
Will we need to worship outside? What would that look like?
What if our church is asked to return to strictly virtual worship services for season?
The "what if's" can be endless. The main question, though, is whether your church leadership is talking about the possibilities and how best to respond.
What Did Prior Lockdowns Teach Us?
If prior lockdowns taught the church body anything, it was that we have a need to pray for our leaders more than ever. Pastors are faced with hard decisions on a regular basis, but the pressures of last year's pandemic made those decisions much tougher. Many pastors left or are planning to leave ministry altogether because COVID-19 pushed them to a breaking point.
Shepherding the Lord's sheep is no task for the weak. Sheep like to bite each other, wander and get lost. Last year's pandemic magnified the need for good shepherds within the church. It also magnified how much division can occur when everyone has an opinion about how things should be handled. How the church should respond when it comes to government mandates was one of the most common points of contention throughout churches in America (and outside the U.S. as well).
Related article: One Year of COVID: See How the Pandemic Reshaped the Church
Some churches closed their doors until the government said it was safe to reopen. Other churches argued that the government was overstepping its power by mandating churches to close, silencing the church and denying our right to assembly.
Local Church Leaders Share What They Learned
ChurchLeaders.com reached out to local pastors and church leaders throughout America, asking what they learned from COVID-19 restrictions over the last year. We share some of their experiences and wisdom to encourage you and provide guidance for a situation we may all face again in the near future. These pastors range from local, small-church leaders to noted leaders in the wider Christian community. We granted them anonymity so they could speak freely.
One pastor, who was hesitant to share because, as he said, although "we have unity in Christ, we have variation in many other things like COVID." He added, "If churches were as passionate [or] more passionate for sharing the gospel as many were for pandemic regulations and protocol…Watch out! We are easily scared sheep and can live in fear more easily than I ever imagined. God is faithful and in control. Throughout it all I learned to trust in God even more fully. He is unshakeable."
"The main thing we've learned is that the Holy Spirit isn't confined to the four walls of a church building one hour a week," another pastor said. "I witnessed God working miraculously in the hearts and lives of people more in six months than I had in six years of ministry at [our church]. We realized the power of prayer over that time as well. Regardless of location or situation, every believer can partake in praying with faith for God to move." This pastor spoke about the importance of discipleship in a believer's life and noted that COVID revealed that reality more and ever. "Being able to feed oneself and take responsibility for one's faith was a necessity for continued maturity. Without [discipleship], people languished in despair."
Related article: Greg Locke Tells Church Members 'I Will Ask You to Leave' If They Wear a Mask Again
One church leader shared that reaching out to the people in your church is very important. "Be very intentional about loving and staying in touch with your peeps," he said. "Don't assume ANYONE is watching you online…Be very intentional about your ministry and your communication…Even when you don't have certainty, bring clarity." Echoing a warning that many have expressed during the last year, this pastor said, "Isolation is deadly," and that people are hungry for community. He encouraged leadership to "do your best to create it."
"We learned and corporately decided as a church that we would never cancel services again or impose restrictions of any kind at the request or threat of the government," one pastor told ChurchLeaders.com. "That decision would be solely our choice and be something we sensed was in obedience to the Word of God and Spirit of God." Like other church leaders, he said, "We also learned that nothing can replace the in-person gathering of the church. Digital ministry is a must, but will never be a replacement. You can watch a fire online, but it will not warm you up."
Church members having different views on issues like lockdown restrictions doesn't make them bad people, another pastor explained. Lockdowns caused people's lives to be disrupted, which resulted in unhealthy isolation. This pastor said he saw a "growing distrust" in government officials because of ever-changing messages and reports. "Online church is horrible! It is acceptable if that is the only thing you have, but little more good than that," he said.
One pastor lamented how hard it was to find good information about the pandemic response. "Politicized topics leave everyone feeling awful," he said, "and the inertia of being shut down was almost worse than the shut-down itself.
"Pre-COVID, I was very resistant to developing a significant online presence for our church," another pastor said. Because of COVID, "We learned to livestream our services and ramp up our online and social media communication." This pastor said the effort showed his church the "new front door" for new families joining the church.
Related article: 'Lord, We Didn't Want To Be In the News. Not for This,' TX Pastor Prays After Large COVID-19 Outbreak
"We can stay open, be cautious, and for those uncomfortable with meeting, they can view from home without feeling judged," said one pastor, who worried that people would feel forced to come in person if they had not offered an online option. He advised responding to your local situation, not the world around you. What's happening in Canada or California doesn't mean it is happening in your state or county.
"Connection and community are more important than ever," one discipleship leader said. "Simple is better. Recreate and adjust where needed."
Another leader said church leadership wanted "everyone to feel like they were there [live at the gathering]," so they spent a lot of money updating their livestream, "trying to make people feel like they were in the room." He added that he's not sure that was the best use of the church's money.
A great reminder that reiterates how much church leadership needs our prayers came from one leader. "No matter what we do," he said, "we must please God because it is impossible to please man."
States Lost Church Lockdown Lawsuits
There were many states that placed a lot of restrictions on their churches. Some of those restrictions included capacity limits, strict social distancing measures, and no singing or chanting (reciting) requirements. Many didn't allow indoor worship.
Due to the harsh restrictions, many churches sued their state for unlawfully overstepping legal legislation. One of those churches was Capitol Hill Baptist Church (CHBC), pastored by Mark Dever. CHBC sued the District of Columbia for restrictions that banned them from worshiping together as an entire church body. The District of Columbia was ordered to pay $220,000, which covered CHBC's legal fees. The city agreed "not enforce any current or future COVID-19 restrictions to prohibit CHBC from gathering as one congregation in the District of Columbia."
The State of Nevada agreed to pay $175,000 to cover Las Vegas' Calvary Chapel Lone Mountain's legal fees from fighting the state's capacity limits that were enforced on worship gatherings.
Pastor John MacArthur and Grace Community Church sued the State of California for enforcing what they called "unconstitutional and onerous" regulations put upon them that violate California's constitution. A final judgement has yet to be awarded.
The Supreme Court ruled in favor of Santa Clara County Churches in California, rejecting a ban the county put in place on indoor worship services. The ruling came a few months after SCOTUS erased lower court rulings in Colorado and New Jersey that enforced state public health orders on indoor worship gatherings.
Harvest Rock Church of Pasadena, California, was awarded $1.35 million from California Gov. Gavin Newsom after a judge said the state cannot place pandemic restrictions on houses of worship. The amount awarded covered the church's attorney fees.