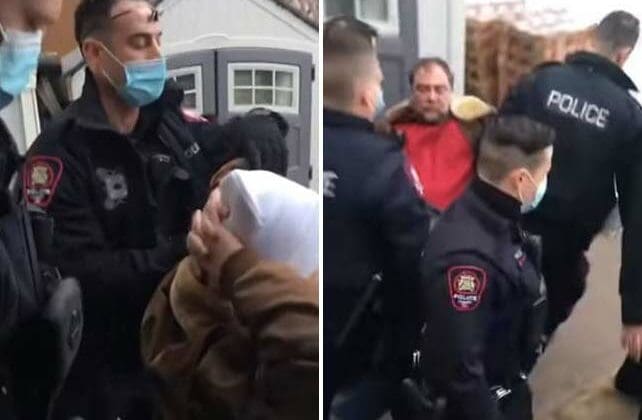 Canadian Pastor Artur Pawlowski was arrested again on Tuesday. This time it was at his home in Calgary for what law enforcement called "mischief."
In a video posted on Artur Pawlowski TV, the pastor can be seen going completely limp as officers attempt to handcuff him and carry him off to jail.
"Don't play these games for your videos. Okay, you can just stand up. We do this every time and you just go 'dead fish' on us," one officer can be heard telling Pawlowski.
Pawlowski's brother, David, can be heard shouting at the arresting officers, "He's a preacher! What's wrong with you! What's wrong with you! You're Nazi's…This is a clergyman."