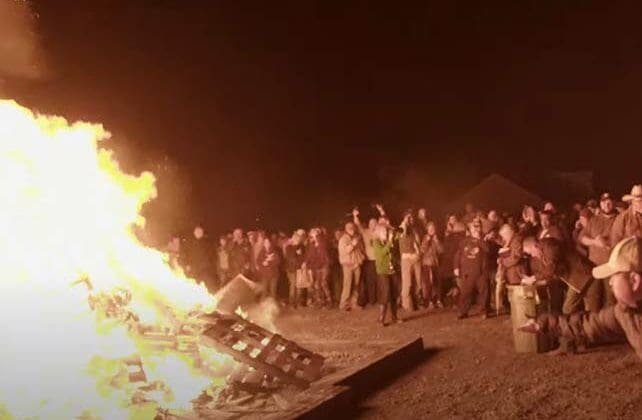 This week, Tennessee's Global Vision Bible Church's pastor, Greg Locke, concluded part three of his Wednesday night sermon series titled "Desperate for Deliverance" with a massive burning event.
Locke announced days earlier that the church would be holding a "burning service" for congregants to bring demonic-related material they had in their possession to burn. The pastor specifically called out anything tied to the Masonic Lodge; "Harry Potter" and "Twilight" materials, including books and movies; Ouija boards; and tarot cards, among other things.
During another one of his sermons in his "Desperate for Deliverance" series, Locke claimed that children with autism were demonized because autism can't be found in the Bible.
"Stop allowing demonic influences into your home," Locke said in Sunday's message, posting a stock image of a burning fire to Facebook to advertise the church's Wednesday night service. The post was later taken down after the social media giant claimed the image was reported for copyright infringement.