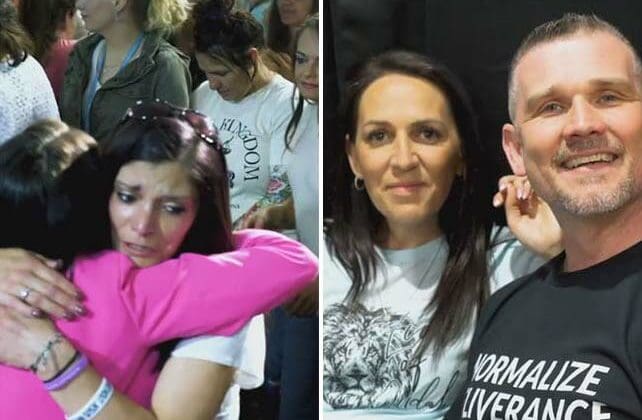 This past Sunday, Global Vision Church pastor Greg Locke made social media headlines after he told his congregation, "You cannot be a Christian and vote Democrat in this nation."
Locke's comments overshadowed the generosity Global Vision Church displayed the Sunday before, when they blessed 202 single mothers during their Mother's Day service.
Preaching from Matthew 6:9-13, Locke's sermon was titled "The Kingdom Life." While Locke explained Jesus' words, "Give us this day our daily bread," he shared that he believes in wise day-by-day provision—trusting God for your daily bread.
Difficult days are near, Locke said, pointing out that "if you can't see the writing on the wall, you're not using even half your brain, and you're not reading any of your Bible."
Locke then turned his focus to the government, which he said is going to "bankrupt this economy."
"A bunch of creeps stole an election that everybody knows they stole, and they're trying to do as much damage as they possibly can," Locke said, citing high gas prices and the baby formula shortage. "It's purposeful."
Locke said he believes "leftist" government officials are purposely starving babies due to the challenge to abortion rights presented by the SCOTUS draft opinion leak earlier this month. "If they can't kill your baby in the womb, they'll starve them to death later on after they've been born," he said.