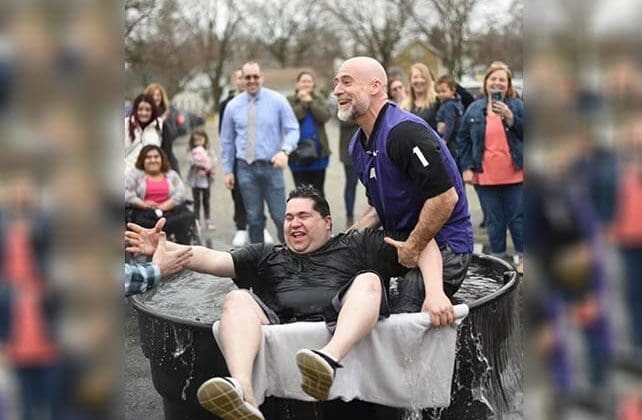 Outreach Magazine's editor-in-chief Ed Stetzer asked pastors and church leaders to share their most embarrassing baptism experiences on his social media channels earlier this week. His followers replied with numerous stories that are guaranteed to have you rolling on the floor.
North American Mission Board's National Next Gen Director, Shane Pruitt, shared one funny baptism stories from when he was a youth pastor.
"One of the students that took a long time to reach—[he was the] prankster type—but completely fell in love with Jesus. Once he was saved, he was on fire," Pruitt said. "I was in the baptism water—talking to the crowd—and about to bring him out. I turn to the side and he is standing at the top of the steps, where the crowd can't see him with arm floaties and goggles on.
Pruitt said that he "lost it [and] no one knew why. He took them off quickly and I baptized him."
Dare2Share Ministries founder Greg Stier reached out to ChurchLeaders and told us about a time when he announced to everyone on a cruise to gather around the pool to witness the baptism of his 10-year-old daughter—it wasn't a Christian cruise.