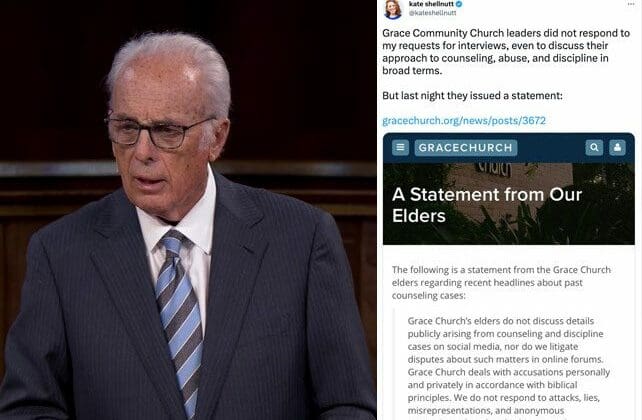 In response to new reporting about its handling of marital counseling and abuse cases, John MacArthur's Grace Community Church says it doesn't "respond to attacks, lies, misrepresentations, and anonymous accusations."
The statement from elders at the California megachurch follows the Feb. 9 publication of a lengthy Christianity Today article by Kate Shellnutt. She interviews former GCC elder Hohn Cho, who says the church is "playing Russian roulette" with counseling, especially regarding at-risk women and children.
Shellnutt confirms March 2022 reporting by The Roys Report. She also spoke with eight women who say church leaders instructed them to submit to their abusive husbands rather than report them to authorities. CT's policy is to not name abuse victims who request privacy.
In response to GCC's statement about her article, Shellnutt tweets: "I stand by my reporting, which wasn't 'lies,' but verified by documentation, court records, and [by] a multitude of sources beyond those referenced in the article."