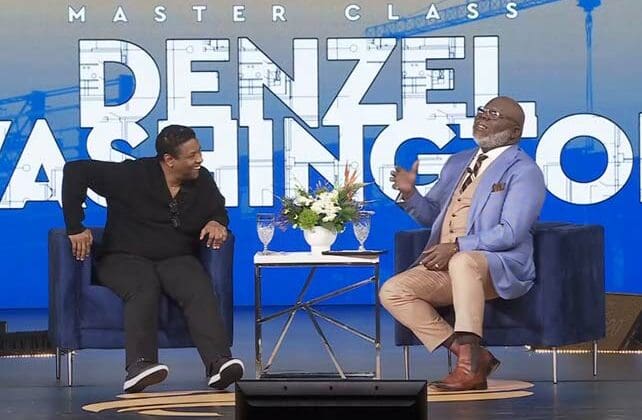 Two time Oscar winner Denzel Washington joined best-selling author and The Potter's House's bishop T.D. Jakes for a Master Class session at his International Leadership Summit last week.
As Washington joined Jakes on stage, he didn't waste any time jumping into what happened at last week's Academy Awards ceremony regarding Will Smith slapping Chris Rock on stage.
Before Rock presented an award, he made a joke directed at Smith's wife, Jada Pinkett Smith, who was seated in the front row near the center of the stage. Rock joked that he was looking forward to Jada's role in "G.I. Jane 2," referencing her bald hairstyle. Jada struggles with an auto-immune condition that causes hair loss called alopecia.