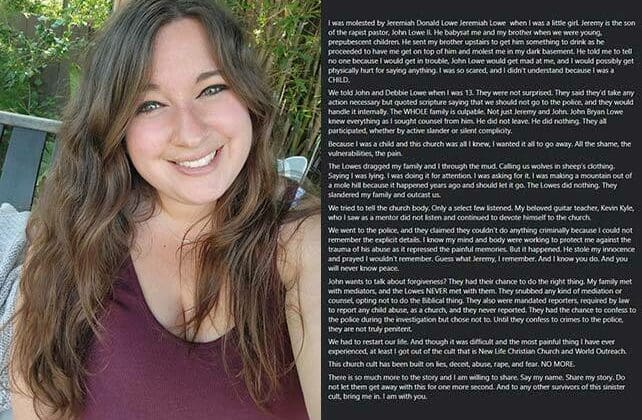 Another alleged survivor from New Life Christian Church and World Outreach in Warsaw, Indiana, released a statement less than 24 hours after the church's pastor, John Lowe II, confessed to an adulteress relationship 20 years ago—a confession that seconds later was corrected by the woman he allegedly sexually abused.
Survivor Jessi Kline posted the statement on Facebook, alleging that Lowe's son, Jeremy, molested her when he babysat for her and her brother when they were "young, prepubescent children."
The New Life Christian Church and World Outreach announced on Monday, May 23, that their pastor had resigned. The church has also announced that they have shut down all social media and will communicate with their members via text message.
Kline's statement appeared after a video clip of pastor Lowe went viral, wherein he confessed before his congregation to what he called an adulterous relationship that occurred 20 years ago. The video then captured Lowe's presumed survivor unexpectedly taking the stage with her husband to correct the pastor's lies. The woman alleged to the congregation that Lowe had sexually abused her for nine years and that it started when she was just 16 years old.