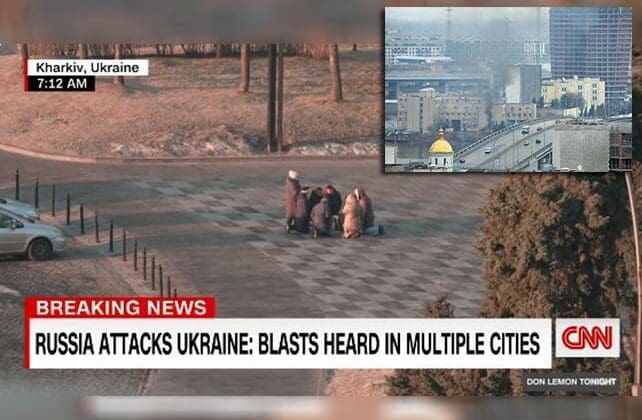 Russia launched their anticipated and unprovoked full-scale military attack on Ukraine, a country in Eastern Europe, Thursday morning.
ABC News reported on Thursday that at least 40 people had been killed and several others injured, a number expected to rise rapidly throughout the day.
"We will give weapons to anyone who wants to defend the country," Ukrainian President Volodymyr Zelenskyy tweeted. "Be ready to support Ukraine in the squares of our cities."
Videos of civilians fleeing for safety by car, bus, and train can be seen on the internet as Russian forces attack from multiple different fronts. In one video, a father can be seen crying as he tells his family good-bye while placing them on a bus headed to a safe zone.