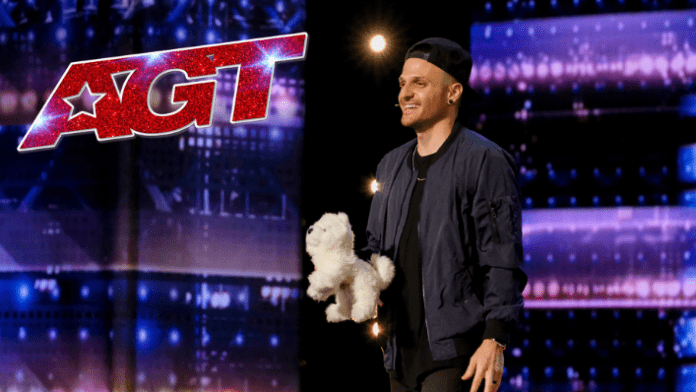 (ForEveryMom) Dustin Tavella is the Season 16 winner of America's Got Talent!
The Christian magician from Virginia Beach, Virginia was named champion Wednesday night after capturing the hearts of America with his inspiring final act, in which he urged the audience and viewers to spread generosity.
Known for his storytelling magic acts, Dustin first stole America's hearts with his interactive performance about being a family man, and his dedication to his wife and their adopted sons Xander and Sylas.
But it's taken years for the 35-year-old to get here. He told Entertainment tonight that he had auditioned for AGT multiple times before finally making the cut for the 2021 show.