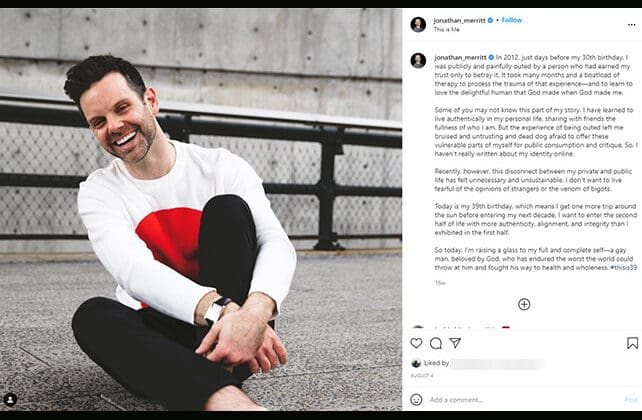 The Conservative Baptist Network (CBN) released a statement Wednesday night (Nov. 23) blasting Dr. James Merritt's endorsement of his son's recent sermon. Jonathan Merritt identifies as a homosexual. Merritt is a Southern Baptist Convention (SBC) pastor and Southeastern Baptist Theological Seminary (SEBTS) visiting pastor.
Merritt, who is also lead pastor of Cross Pointe Church in Duluth, Georgia, and former SBC President (2000-2002), shared a message with a link on his Twitter account earlier this week (Nov. 22) saying, "Good Shepherd New York • 11.21.21 https://youtu.be/JtZla6bnxn8 via @YouTube I don't agree with my loved son @JonathanMerritt on everything to be sure. But I encourage you to listen to his message on Mark 13. It is both brilliant and faithful to the gospel and the coming of Jesus!"
CBN wrote on its Twitter page, "Promoting homosexual preachers is not loving, biblical, or Baptist," then provided a link to the full statement.