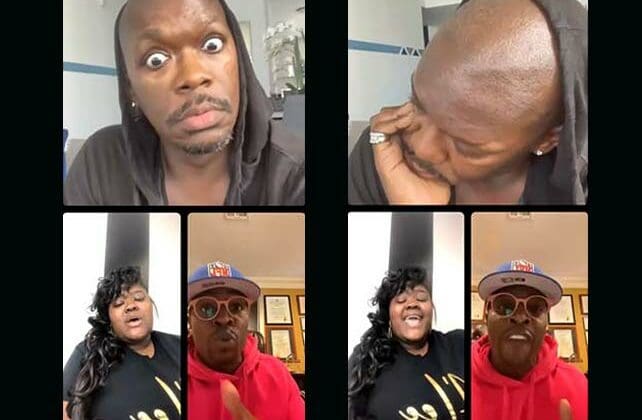 Bishop Lamor Whitehead continues to be featured in viral videos, but perhaps not for reasons that the pastor of Leaders of Tomorrow International Ministries would want.
Whitehead made national headlines a week ago after he and his wife were robbed at gunpoint during their Brooklyn church's livestream. The thieves got away with approximately $1 million in jewelry.
Mere days later, it was made known that Whitehead is being sued by a 56-year-old congregant for allegedly stealing $90,000 in retirement savings. The congregant had allegedly given Whitehead the funds to help her purchase a house—money the pastor supposedly used as a downpayment on a property for himself.
Bishop further went viral when he yelled at multimedia personality and pastor Larry Reid as an unplanned guest on Reid's Instagram live last week, a video that also included Apostle Geneses Warren.