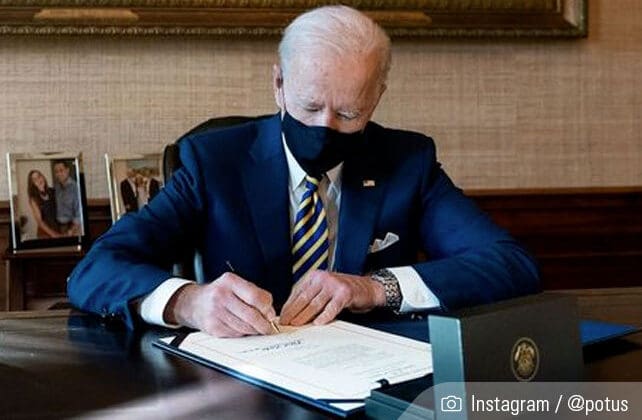 (ChurchLeaders) Reproductive health and "the right to choose" has been under "relentless and extreme attack" for the last four years, the Biden Administration asserted in a statement released today. Acknowledging the 48th anniversary of the landmark Supreme Court case Roe v. Wade, President Joe Biden is not wasting any time as he seeks to undo many of the anti-abortion policies his predecessor enacted. 
"The Biden-Harris Administration is committed to codifying Roe v. Wade and appointing judges that respect foundational precedents like Roe," the statement reads.
While codifying Roe v. Wade will likely be an uphill battle that would need to involve Congress, there is one policy Biden has quick access to now that he's been sworn into office. That is the Mexico City Policy, which prohibits the U.S. from providing family planning assistance to foreign NGOs if those organizations "perform or actively promote abortion as a method of family planning." This policy has been reinstated and rescinded ad nauseam since President Reagan first introduced it, depending on who sits in the office of the President.