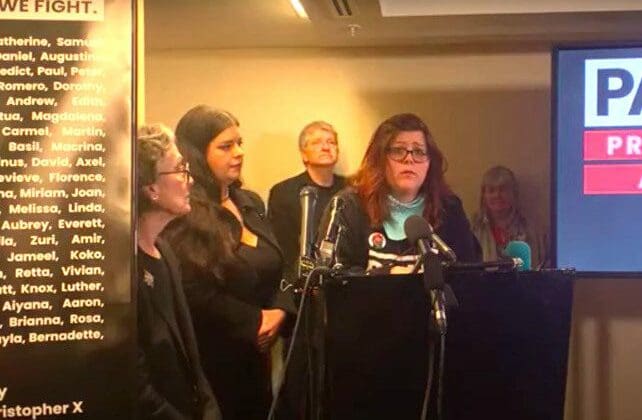 During a press conference this week, members of the group Progressive Anti-Abortion Uprising (PAAU) described how they recently obtained the remains of 115 fetuses from a Washington, D.C., abortion clinic. After burying 110, they say they informed police about the remaining five, which were larger and more developed.
Police are investigating the claims, which came days after nine PAAU members were indicted on federal charges stemming from a 2020 protest. Meanwhile the hashtag #JusticeForTheFive is spreading, and abortion advocates are attempting to discredit the pro-life group.
Progressive Anti-Abortion Uprising Founder: Unboxing Fetal Remains Was 'Soul-Crushing'
Terrisa Bukovinac, an atheist and leftist who founded Progressive Anti-Abortion Uprising last fall, says she and group member Lauren Handy set out to conduct advocacy work on March 25, the Day of the Unborn Child. Outside Washington Surgi-Clinic, they asked the driver of a medical-waste truck for a biohazard box he was loading. The driver appeared "visibly shaken" when they told him "dead babies" were inside, she says, and he agreed to hand over the box when they offered to provide proper burials.