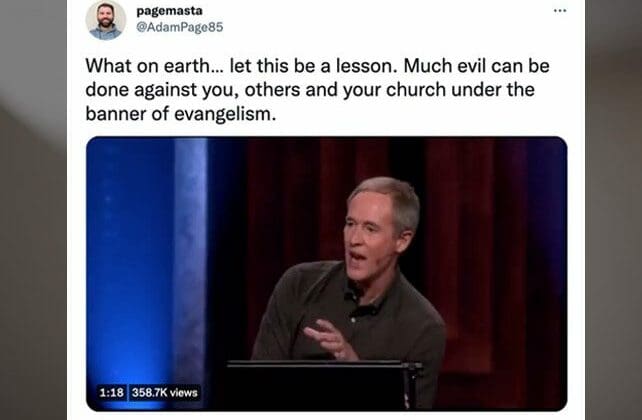 Christian Twitter is in an uproar over comments that Atlanta-area pastor Andy Stanley made about gay people, comments that follow recently renewed controversy regarding Stanley's views the phrase, "the Bible says." The latest outcry pertains to the pastor's remarks on the faith of gay people who are willing to be part of a church community.
"A gay person who still wants to attend church after the way the church has treated the gay community, I'm telling you they have more faith than I do," said Stanley in a clip of him speaking. "They have more faith than a lot of you."
Stanley is the pastor of North Point Community Church in Alpharetta, Georgia. Adam Page, pastor of Amelia Baptist Church in Fernandina Beach, Florida, posted the clip of Stanley speaking, saying that it was from North Point's Drive Conference in 2022.
"What on earth," said Page. "Let this be a lesson. Much evil can be done against you, others and your church under the banner of evangelism."