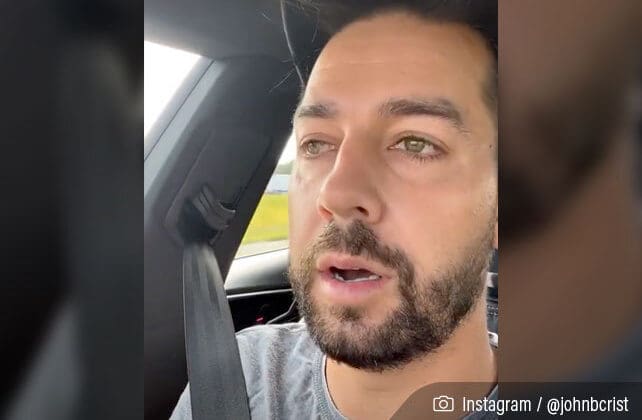 Popular Christian comedian John Crist returned to Nashville's Grand Ole Opry stage Saturday night for the first time since stepping away from the spotlight to seek help for, as he put, it his "problem." Crist was outed when Charisma Magazine revealed sexual misconduct allegations against Crist.
Charisma Magazine's report included testimonies from five young women who accused Crist of using "his Christian reputation and platform to harass, manipulate and exploit young women over the last seven years."
After Crist's Grand Ole Opry performance, he posted a heart-felt segment on his Instagram stories titled 'Life.' He explained that prayers from his supporters during his time in therapy kept him on this earth even amid his suicidal thoughts.
Crist said he believed at that time that the world would be a better place without him in it. He said, "I believed something about myself that was untrue."
"About 16 months ago, I really was going to end my life," the successful comedian shared. He recalled the exact moment he had one of his thoughts, "I remember specifically this story. I was in rehab, out in the desert in Arizona, and I was so sad and I was full of so much shame." He told his listeners, "I didn't want to participate in the recovery process or try to get better or anything."
His therapist Jackie asked him what he wanted to do and Crist specifically told her, "I want to go home and I want to withdraw all of my money from the bank and go down to Broadway (where all the bars are located) get drunk…bring girls back to my condo…and I want to do that every night until I run out of money and then I want to kill myself."
"This is hard for you to believe about me, but if I can think this about myself then anyone can think that [the world is a better place without them in it.]," Crist shared. He hopes to help others who are feeling or have felt this way.
Crist said all of what he has gone through is because of his own "horrific choices" and he takes full responsibility for the "whole situation."
"I wouldn't wish what happened to me on my worst enemy," he said. Then he explained, "The only thing worse than what happened to me, is if it would have never happened to me."
Without his crisis, Crist said he would have just continued on a road that would have resulted in him being 'alone' and finding worth in others liking his social media posts and videos.
Being very transparent, Crist said he doesn't want to be a role model "I still make tons of horrific choices," he said.
The funnyman is about to celebrate being 17 months sober and equated his sobriety as a miracle, saying, "if you don't believe in miracles just come my way, I'll tell ya' several."
He explained his fear of being 'cancelled' again so he's hesitant about sharing his story and called himself the "chief of sinners" because he has so many struggles and knows he could fall at anytime. "I'm not sad anymore," Crist said and wanted people to know that.
"All I wanted to know when I was in the darkest place is that I wasn't alone," he said. Then he shared that his fans have shown him a love that he had never experienced in his life before. "If I can do anything to pass that on to someone else," he said and then got emotional."
"I don't want to exaggerate this," he said as he finished up his story. "In some type of way, you kept me on earth with your prayers, and your letters and your love. And I would regret if I didn't stay on the path to recovery and try to do the same for you all."