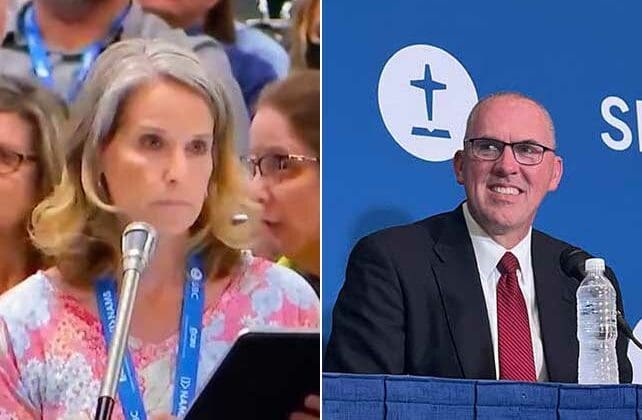 In an ongoing effort to find out who is responsible for leaking a highly personal story detailing her abuse, Jennifer Buck reached out directly to Southern Baptist Convention (SBC) President Bart Barber requesting an in-person meeting to discuss events that happened earlier this spring.
Jennifer, who is the wife of outspoken SBC pastor Tom Buck (First Baptist Church in Lindale, TX), had detailed in writing her personal story about early, difficult years in her marriage. The writing also included information about sexual abuse she says she experienced during childhood. Jennifer ultimately decided to keep the writing private, but alleges it was leaked anonymously in retaliation after Tom Buck confronted leadership at another SBC church regarding a confirmed sex abuser who was on staff.
Tom and Jennifer have openly spoken about their difficulties early in marriage. The Bucks have previously stated that their marriage problems culminated one afternoon when Jennifer playfully placed a cold can of Coca-Cola on the back of her husband's neck. Tom reacted in anger by grabbing her hand and slapping her on her wrist.
Stunned by the exchange, they both realized Tom's actions had reached a level of abuse their marriage had never experienced. The situation scared Jennifer and Tom as well, prompting him to seek immediate help.