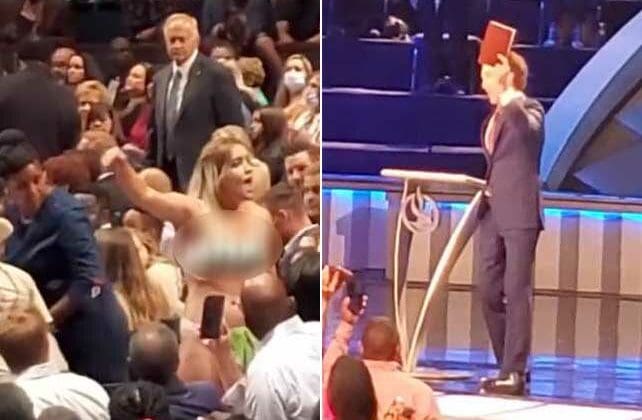 On Sunday (June 5), abortion activists from the group "Texas Rise Up 4 Abortion Rights" planted themselves in the floor section of Joel Osteen's Lakewood Church in Houston, Texas, strategically interrupting the 16,800-seat worship service.
The abortion activists jumped out of their seats and ripped off their dresses, exposing their underwear, after Osteen finished leading the congregation in prayer.
Shouts of "My body, my [expletive] choice," and "Overturn Roe! Hell no," came from three women who were protesting the Supreme Court of the United States' (SCOTUS) potential upcoming overturn of the 1973 Roe v. Wade decision, which made abortion a constitutional right.
"I am who I say I am. I do what I say I can do, because I have a choice. I have a choice! I have a choice," one of the protestors yelled as Osteen continued to preach.