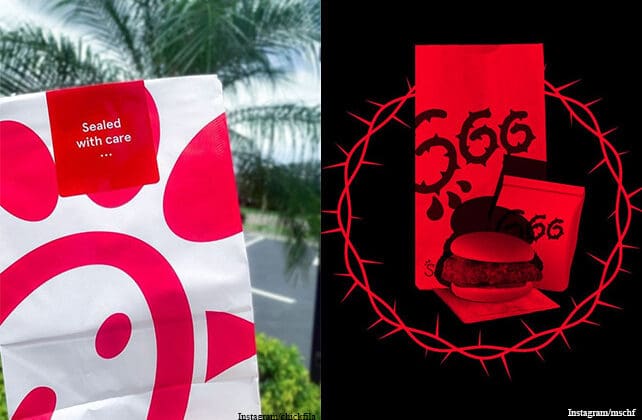 60 Minutes Australia aired a 28-minute episode about Hillsong Church on Sunday titled "Hillsong Hell: Disturbing Accusations Expose the Celebrity-Favored Church," reported by Tom Steinfort.
The episode comes on the heels of Brian Houston, Hillsong's global senior pastor, announcing last week that he was stepping down from the church's boards. Houston was charged in August by New South Wales Police Force for allegedly concealing his father's child sex offenses.
"I don't care how you dress. I don't care what type of music you play. I don't even care as much about the messages you preach," Billy Graham's grandson Basyle 'Boz' Tchividjian told 60 Minutes in the episode. "If the least of those in your congregation and in your community are not protected and not advocated for when they get hurt, then don't call yourself a church because Jesus was all about that."
'Hillsong Hell' Details Two Accounts of Sexual Assault
The episode featured testimonies from American Anna Crenshaw who attended Hillsong College in Sydney, Australia, in 2016 and an Australian youth leader who served at Hillsong's Melbourne East campus in 2018. For privacy, the second accuser went by the name Catherine.
Crenshaw is the daughter of senior pastor Ed Crenshaw of Victory Church in Audubon, Pennsylvania. The pastor's daughter said she was attracted to Hillsong's "vibrant energy," describing the beginning of her college experience as "awesome," "fun," "a lot of energy," and said she had enjoyed meeting new friends from all over the world.
Related article: Brian Houston Steps Down From Hillsong Church Boards
Catherine likewise described her time as a youth leader as "a lot of fun" and place where she was able to make "some great friends" while having the "time of her life."
Anna Crenshaw's Story
*Warning: Details below contains accounts of sexual abuse.
At a 2016 gathering with church members, Crenshaw said the married Hillsong administrator Jason Mays introduced himself by putting his hand on her thigh. Taken aback, Crenshaw rose to leave, but Mays groped her by putting his hands around her waist and between her legs. Crenshaw testified that Mays touched her crotch and bottom and lifted up her shirt, proceeding to kiss her stomach while pleading for her not to leave.
Escaping Mays' hands, Crenshaw said she left with friends, only to be followed by a stumbling Mays (alluding to his alleged intoxication) who was attempting to go with them. Steinfort asked, "Do you have any doubt about what he was trying to do?" Crenshaw said, "No. I think it's evident where he was heading and what he was thinking."
In 2018, Crenshaw reported the incident to Hillsong's leadership where Mays' father is the head of human resources, but said she didn't feel supported by the church and felt like they did nothing with the sexual assault information. Instead, they appointed May's wife as Crenshaw's new church leader.
"I felt like I was the one who was in trouble, not him," Crenshaw said. "I felt like I was doing the right thing by coming forward, but they made it into an issue that I was bringing up for no reason, in their opinion."
Anna's father told Steinfort he has no doubt Hillsong wanted to silence his daughter. "Hillsong church would certainly rather not have this go public," he said. It took the pastor intervening on his daughter's behalf for Hillsong to hand the matter over to the police. Pastor Crenshaw alleged that even then, Hillsong didn't fully cooperate with the police's investigation, saying the 38-year-old church just wanted the issue to disappear.
Related article: Carl Lentz, Pastor of Hillsong East Coast, Fired for 'Moral Failure'
After their investigation, police charged Mays with indecent assault. He pleaded guilty to avoid facing a courtroom.
Instead of firing Mays, Hillsong gave him a better job as creative director and head of sync at Hillsong Music. Hillsong released a statement regarding Mays' second chance, saying although he pleaded guilty there were "other people who did not fully corroborate [Anna's] version of the events."
Hillsong didn't say Mays wasn't guilty, but did say: "One of the cornerstones of our biblical beliefs as Christians is forgiveness and redemption. It is important Jason is allowed this as well."
"We've created a celebrity culture in the church. Pastors have become rock stars. Pastors oftentimes live in these big churches, Live better than most of the people in their congregation. and you create that culture inside of a church that ultimately results in that pastor and those leaders becoming less and less accountable as they become more and more insulated, and that creates problems." – Boz Tchividjian
Pastor Crenshaw blasted Hillsong's actions, saying it sends a message to the families of Hillsong college students of, "You can send your students to our college, but don't count on us to take care of them. And I think that's a horrendous message…Jason Mays is part of an elite culture where it's 'rules for thee, but not for me.'"
Senior pastor Houston attempted to "clear the air" when many within Hillsong's community learned about the Mays incident and how the church handled it. Houston said, "One thing I do know is we're not talking about a sexual predator here (referring to Mays). We're talking about a young man, young married man, who did something stupid — got much drunker than he should, which is an issue we've got to keep addressing — and got himself in a bad situation. That's it."
Houston followed that comment with what Steinfort called an even more "tone deaf" statement. The Hillsong pastor replied on Twitter to The Christian Post regarding an article it published earlier this year detailing the incident. "It's a sad story. A number of things are factually wrong, but abuse is NEVER ok," Houston wrote. And in what seemed to be an attempt to discredit Crenshaw's account, Houston revealed private information regarding the victim's history, saying, "My understanding is that Anna was originally abused in her father's church in Pennsylvania. That makes it sadder. Whether abuse happens in Pennsylvania or Australia, it's tragic."
Related article: Justin Bieber Shares His Opinions—And a Warning—About Celebrity Pastors
Recognizing his transgression, Houston deleted his comment and apologized, saying, "In a comment on this article yesterday, I foolishly included information that was wrong for me to share. To (rightfully) be more respectful of privacy, I deleted my comment. I apologize for any pain I have caused. I know better and will do better."
"The tweet, while hurtful, just showed everyone the attitude that I had been receiving from Hillsong for the past few years," Anna told Steinfort. "I think that apologizing just for the tweet without any apology for what has happened and what I've been through is [a] very shallow apology."
The Youth Leader's Story
Catherine recounted staying after a Hillsong Bible study in 2012 at the Melbourne East campus to help a male worship leader pack up. While they were working, she said, "He closed the door [in the church's events office] and he turned off the lights." Catherine asked him what he was doing and if he was OK. She said what happened next has traumatized her to this day. "He grabbed my hair [then] pushed me onto this this office chair," Catherine said. She said she asked the worship leader what he was doing, told him to stop and shouted no. The emotional Catherine said she knew what was going to happen to her.
"He pulled down my pants and my underwear and he raped me," Catherine told Steinfort. "I had no reason to think that I wasn't going to be safe [at a church]. It was really violent. It was just completely filled anger and rage and hatred. It was just the scariest thing I've ever experienced in my whole life because he was so much bigger than me."
She tearfully said after the rape, the Hillsong worship leader "just pulled up his pants and he just left without saying a word."
Katharine said the event left the young woman feeling ashamed and guilty because it was her first sexual experience and it was non-consensual. "I just wanted to pretend it didn't happen," she said.
After weeks of emotional torment, Catherine decided to tell one of Hillsong's youth pastors that she'd been raped by the worship leader. Catherine said despite her attempt to report the sexual assault to the youth pastor, his response was: "That's not for my ears to hear. That's not for my ears to hear. You go sort that out with him. That's not for my ears to hear."
Related article: Hannah-Kate Williams Sues SBC Leaders for Covering up Sexual Abuse
Similar to Crenshaw's testimony, Catherine told Steinfort that she was made to feel like she was the problem and was told to focus on "repairing relationships." After Hillsong refused to listen to her story, she decided to leave the church in 2019.
"[Hillsong doesn't] care at all about the fact that I was assaulted. They just care about who I'm gonna tell or what I'm gonna do about and how that will affect them," Catherine said, noting that Hillsong reached out to her years later when she started telling others her story.
60 Minutes reported that three years after Catherine initially reported her rape to a Hillsong youth pastor, the church finally reported it to police.
"I want my abuser to never, ever have the chance to be able to that to another person again," Catherine said. "I also want Hillsong and the pastor that I told to be held accountable for not doing anything about my abuse after being told that I was being abused. I want to make sure that they can never, ever hide anyone else's abuse."
When Catherine was asked how she felt about Hillsong today, she responded, "I hate Hillsong Church. It is not a safe place. I would discourage anyone and everyone from going there because it's not safe."
Boz Tchividjian Criticizes Hillsong
Boz Tchividjian, the founder of GRACE (Godly Response to Abuse in the Christian Environment) and former professor at Liberty University School of Law, helped Crenshaw with her case against Hillsong.
Tchividjian told 60 Minutes that Hillsong is more concerned about protecting its "brand" than the vulnerable, wounded person.
Steinfort asked Tchividjian if he would feel comfortable sending his children to study with Hillsong in Australia. Tchividjian said emphatically, "No! Absolutely not," adding that Hillsong didn't protect Crenshaw and nor did they care for her.
Related article: Boz Tchividjian Leaving GRACE and Liberty to Prosecute Full Time
Referring to the recent scandals that have plagued Hillsong over the past year, Tchividjian told Steinfort, "Somebody once told me: 'The higher you go up in church leadership, the less likely you are to encounter Jesus.' I have to tell you with great sadness that's been my experience in the work I've done over the past 30 years. Something has to change."
"If you love Jesus, then my goodness start acting like Him in the most most important moments of life. And that is when you are approached by the hurting and wounded. Stop everything you're doing and reach out and expend yourself for them. Isn't that what Jesus did over and over again? That's what the church should look like, and unfortunately that's hard to find these days."
Hillsong Church Responds
Less than 24 hours after "Hillsong Hell" aired, the church released a statement calling the 60 Minutes episode "factually wrong, sensationalized, unbalanced and highly unethical journalism."
While saying it isn't a "perfect church," Hillsong said its leaders do their "very best" to address issues that arise. It added that the safety of everyone who attends Hillsong is an "extremely high emphasis." The church condemned any type of assault, saying it is never acceptable in any setting, in private or at church.
Hillsong also stated that it takes issues of abuse seriously, adding, "Thankfully, these types of issues are very rare, but when they arise we act decisively with compassion, love and grace, and we fulfill all legal obligations."
The church called 60 Minutes producers liars, blasting its claims that Hillsong declined to be interviewed. The church said the news program had no intention putting together a balanced story. "60 Minutes has clearly been working on this story for some time, yet only contacted us by email with vague questions four days before the story was scheduled to air, and after promotions for the story were already running across the Nine Network." Hillsong said the network offered the church the opportunity to respond at the last possible moment before the show was complete, knowing it would be next to impossible for the church to adequately do so.
Related article: 'Theology Matters'—Why One Worship Leader Can No Longer Support Hillsong, Elevation, Bethel
Hillsong also said it was "baffled" by what Anna's father Ed told 60 Minutes, saying his comments didn't "align with the truth." The church said in an email that "Pastor Crenshaw outlined that he was surprised that the matter was reportable to police. He also said, 'Thank you for your ongoing care for Anna. It's good that she's not alone and can have a sense that her church is for her.'"
Hillsong addressed Catherine's story, saying, "it has been difficult to verify the allegations she has made due to her lack of cooperation with us and the police."
Read the full statement Hillsong Church sent 60 Minutes below:
Hillsong Church takes any allegation of sexual assault extremely seriously and our policy is to report the allegation to police. We have a Safe Church and a legal department that handle allegations in accordance with all legal requirements and best practice, and are vigilant in their operations. Any insinuation to the contrary is false and defamatory.
In relation to Ms Anna Crenshaw, when she brought the initial allegation to our attention, we immediately began an investigation. Care was extended to Ms. Crenshaw throughout the process. At no time was she discouraged from filing a formal complaint or participating in legal proceedings, and it was Hillsong that reported the matter to police.
There are several reasons why Jason Mays was given another opportunity to remain on staff including the comments of the magistrate who chose not to record a conviction, asserted the "low level objective seriousness of the offence" and acknowledged that it occurred in the presence of several other people who did not fully corroborate her version of the events. Jason was placed on a two-year good behaviour bond for 'assault with act of indecency' (not sexual assault), including stringent requirements that he has followed diligently. Additionally, the Magistrate spoke to the significant punishment already received through his employer (Hillsong) with suspension relating to paid work and volunteering activities. Jason works in an administrative role and is not, and never has been, in a leadership position. One of the cornerstones of our biblical beliefs as Christians is forgiveness and redemption. It is important Jason is allowed this as well.
Regarding the October 2018 matter in Melbourne, we were not made aware of any allegation of rape until April of this year when we followed up a social media post from this person. We immediately reached out to her and asked for a meeting. During the meeting the person concerned was not forthcoming with all of the information. She made several allegations but refused to provide details of a date or name of the alleged perpetrator. She advised she had reported the matter to police, however Hillsong also made a report to police as per our procedures. She made it very clear that for personal reasons she was not willing to take the matter further with police. We have made every effort to assist this individual and we continue to stand ready to assist. However, we cannot force someone to cooperate with us or police.
The above are the facts, not speculation or allegations. These are the facts 60 Minutes clearly is not interested in. This is gutter journalism at its finest. Let us reiterate – Hillsong Church takes any claim of assault extremely seriously and we allocate significant resources so that all can attend our services and events in a safe environment.