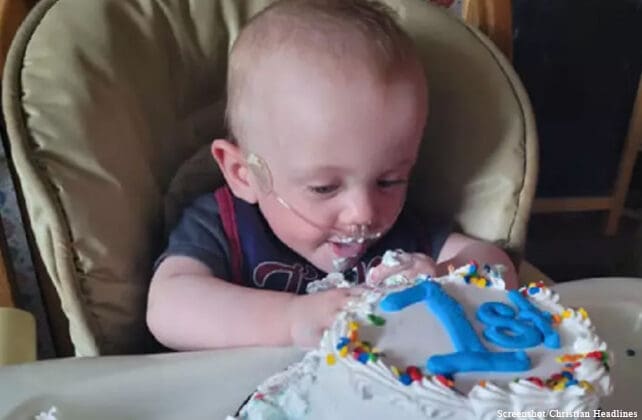 (Christian Headlines) A U.S. baby born at 21 weeks and two days has set the Guinness World Record for being the most premature baby to survive in an amazing story that is being celebrated by the pro-life community.
Richard Scott William Hutchinson celebrated his first birthday this month, allowing Guinness to recognize him as the newest holder of a record set in 1987. Hutchinson was born at Children's Minnesota hospital at a gestational age of 21 weeks, two days, making him 131 days premature, according to Guinness. The standard gestational period is 40 weeks.  
Born four months premature, he weighed 11.9 ounces at birth.