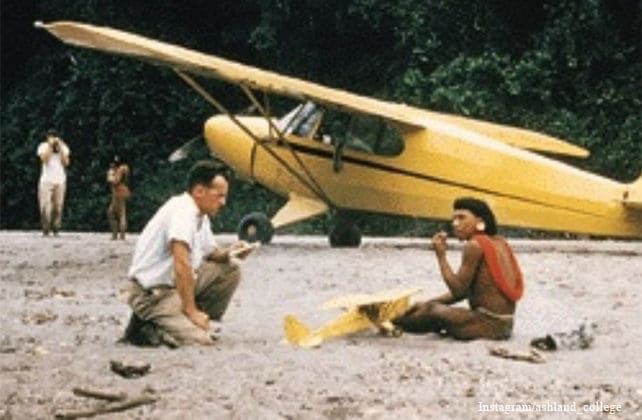 Wheaton college announced Monday, May 24, 2021, that it will reword a plaque that hangs in the lobby of Edman Chapel honoring missionaries Jim Elliot, Ed McCully, Nate Saint, Roger Youderian, and Pete Fleming. This comes after Wheaton president Philip Ryken removed the plaque in March 2021 because it used the word savage to describe the hostile indigenous tribe that killed the peaceful missionaries.
The college's president said the school wanted to respect the Waorani tribe by not using a word that "has been used historically to dehumanize and mistreat indigenous peoples around the world."
The statement from Wheaton College said: "The reworded plaque will carry forward the memory at Wheaton College of brave missionaries and their sacrificial witness, while at the same time respecting the Waorani people with whom they shared the gospel of the love of Christ."
The plaque was given to Wheaton College by the Class of 1949, who were classmates of the slain missionaries. The new plaque will be rededicated this later this fall.
The plaque now reads:
Go Ye and Preach the Gospel
Dedicated to the glory of God and in loving memory of Ed McCully, President of the Class of 1949, and Jim Elliot '49, also a campus leader. Motivated by God's love and the Great Commission, together with Nate Saint '50, Roger Youderian, and Pete Fleming, they went to the mission field willing for "anything—anywhere regardless of the cost."
God called them to the rainforest of Ecuador and the Waorani, a people who had never heard the gospel message. Known for their violence to encroaching outsiders and for internal cycles of vengeance killing, they were among the most feared indigenous peoples in South America at the time.
After much preparation and prayer, and weeks of friendly gift exchanges by airplane, the missionaries made peaceful ground contact with the Waorani. On January 8, 1956, as the missionaries anticipated a second friendly encounter, the Waorani attacked. All five men were speared to death—martyrs for the love of Christ.
Their sacrifice was a turning point for the Waorani and an inspiration for evangelical missions globally. Inviting members of the men's families to live with them, the Waorani responded to the gospel and put down their spears. God's redemptive story continues as the gospel is still shared among the Waorani to this day.