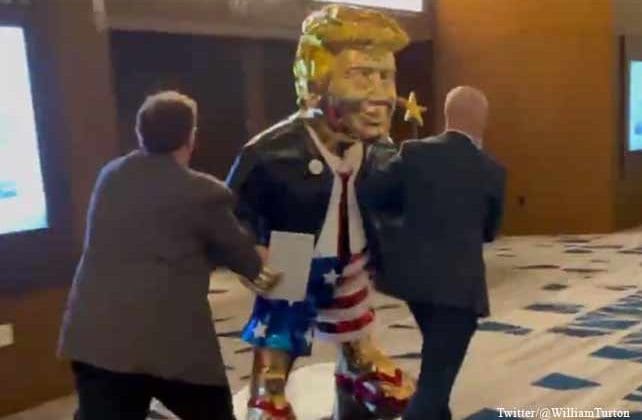 Donald Trump is scheduled to speak for the first time since leaving the Presidential office in January at the Conservative Political Action Conference (CPAC) this weekend.
As organizers prepare for Trump's return to the microphone they were recorded wheeling in a golden statue of Donald Trump, one of which would remind anyone with minimal Bible knowledge of the golden calf the Israelites crafted under Aaron's watch while Moses was at the top of Mount Sinai receiving the Ten Commandments from God. In Exodus 32 God's righteous anger burnt against his people for being corrupt and worshipping idols, telling Moses He was going to destroy them for their actions, until Moses pleaded with God to spare them.
Twitter exploded with images and comparisons to the historical Biblical account.