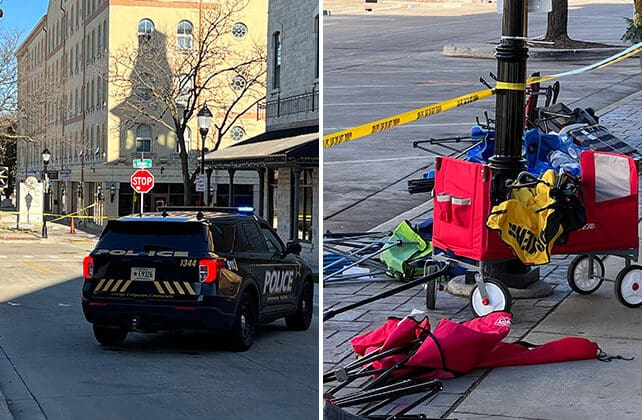 On Sunday, November 21, 2021, a driver of an SUV plowed through a suburban Milwaukee town's Christmas parade, killing five people and injuring over 40 others.
The Waukesha Christmas parade featured school marching bands, floats, and dance teams that included children. Amateur cell phone videos of the parade captured footage of the driver entering the event, swerving around parade vehicles and running over people in a marching band. Other videos show an SUV speeding passed another marching band, nearly striking a toddler dancing in the street, then proceeding to violently plow over members from a dance team who were cheerfully waving pom-poms in the air.
The dance team had not only children performing in the parade, but also members from the Milwaukee Dancing Grannies. The group posted on Facebook that they are "devastated" by the tragedy that occurred in Waukesha. "Our group was doing what they loved, performing in front of crowds in a parade putting smiles on faces of all ages, filling them with joy and happiness," their post reads.