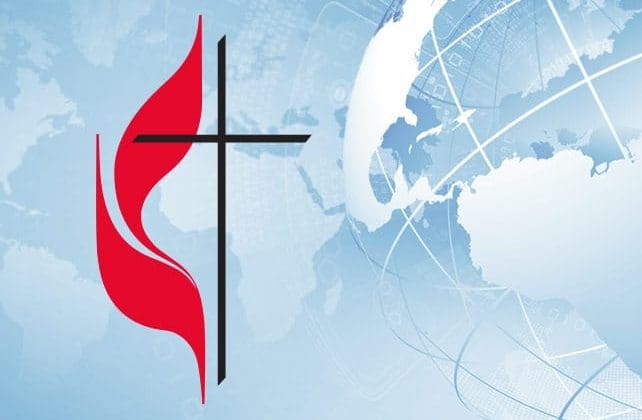 (RNS) United Methodist bishops have canceled a special session of the global denomination's General Conference that was scheduled to meet May 8 online.
The bishops called the special session late last month after postponing the quadrennial meeting of the United Methodist Church's decision-making body yet again amid the continuing COVID-19 pandemic.
The General Conference meeting was first postponed from May 2020 to August 2021 and then again to August 2022 at the Minneapolis Convention Center in Minneapolis.
"Much has been learned over the past few weeks and the extended timeline will allow for even deeper listening by the bishops at the general church level but also in our residential settings," Bishop Cynthia Fierro Harvey, president of the Council of the Council of Bishops, said in a written statement.
"We are thankful for the collaboration fostered with the Commission on General Conference and especially grateful for the work that had already begun in the planning for the Special Session."
The special session in May was meant to suspend the rules and permit the use of mail-in ballots.
Delegates to the special session would have been able to vote by mail on 12 pieces of legislation that would "get our denomination unstuck," as Bishop LaTrelle Easterling explained in a virtual State of the Church address last week to the Baltimore-Washington Conference of the United Methodist Church. The legislation included measures related to retirements and extending the last approved budget to the next General Conference meeting in 2022.
It would not have included measures related to the proposed split of the denomination over LGBTQ inclusion, which delegates are expected to take up when the General Conference finally meets in person in 2022. The proposal would allow churches and conferences to vote to create new Methodist denominations, committing $25 million over the next four years to the formation of conservative "traditionalist" denominations.
The Commission on the General Conference explored the possibility of holding the postponed General Conference meeting virtually, as much of life has been lived online during the past pandemic year. However, a Technology Study Team report laid out a number of issues with a such a meeting, including a lack of infrastructure and technology in some places, concerns about credentialing and verifying the identity of voters and the security of voting.
Some United Methodists raised the same concerns about the virtual special session, according to the United Methodist News Service.
Bishops decided against the special session Monday (March 22) at a virtual Council of Bishops meeting closed to the public.