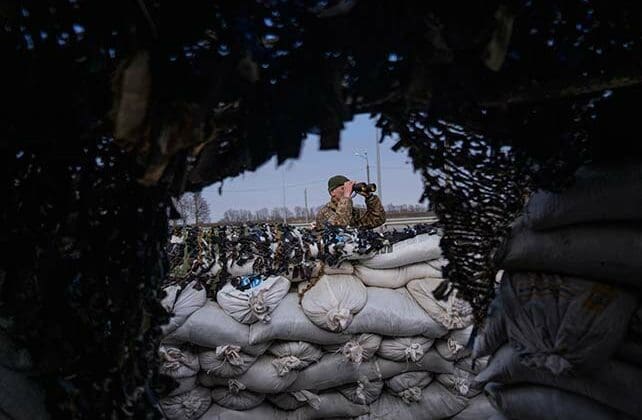 LVIV, Ukraine (AP) — Ukrainian and Russian delegations held talks again Wednesday by video.
Ukrainian President Volodymyr Zelenskyy's adviser Mikhailo Podolyak said Ukraine demanded a cease-fire, the withdrawal of Russian troops and legal security guarantees for Ukraine from a number of countries.
"This is possible only through direct dialogue" between Zelenskyy and Russian President Vladimir Putin, he said on Twitter.
An official in Zelenskyy's office told The Associated Press the main subject under discussion was whether Russian troops would remain in separatist regions in eastern Ukraine after the war and where the borders would be.
Just before the war, Russia recognized the independence of two regions controlled by Russian-backed separatists since 2014. It also extended the borders of those regions to areas Ukraine had continued to hold, including Mariupol, a port city now under siege.
The official, speaking on condition of anonymity to discuss the sensitive talks, said Ukraine was insisting on the inclusion of one or more Western nuclear powers in the negotiations and on the signing of a legally binding document with security guarantees for Ukraine. In exchange, the official said, Ukraine was ready to discuss a neutral status.
Russia has demanded that NATO pledge never to admit Ukraine to the alliance or station forces there.
After Tuesday's negotiations, Russian Foreign Minister Sergey Lavrov said a neutral military status for Ukraine was being "seriously discussed" by the two sides, while Zelenskyy said Russia's demands for ending the war were becoming "more realistic."
___
Associated Press writer Yuras Karmanau in Lviv contributed to this report.
This article originally appeared here.