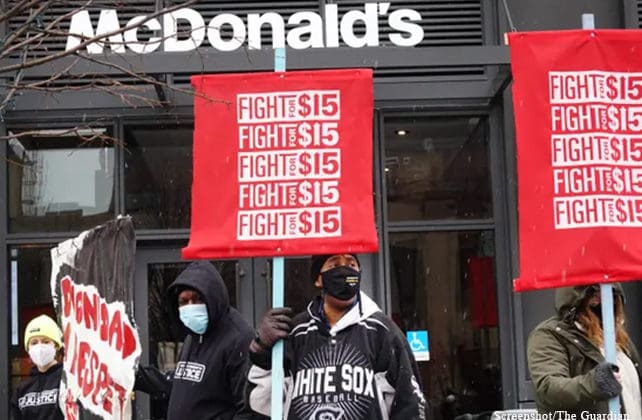 (The Guardian) Workers at fast-food restaurant chains in 15 cities around the US went on strike on Tuesday demanding a raise in their minimum wage to $15 an hour.
The workers at McDonald's, Burger King and Wendy's, joined by home care and nursing home workers, took action as the Biden administration is attempting to push through an increase in the federal minimum wage from $7.25, in what would be the first increase in since 2009.
Strikes occurred in Charleston, South Carolina; Chicago; Flint and Detroit, Michigan; Raleigh and Durham, North Carolina; Houston; Miami, Orlando, and Tampa, Florida; St. Louis; Oakland, Sacramento, and San Jose, California; and Milwaukee.