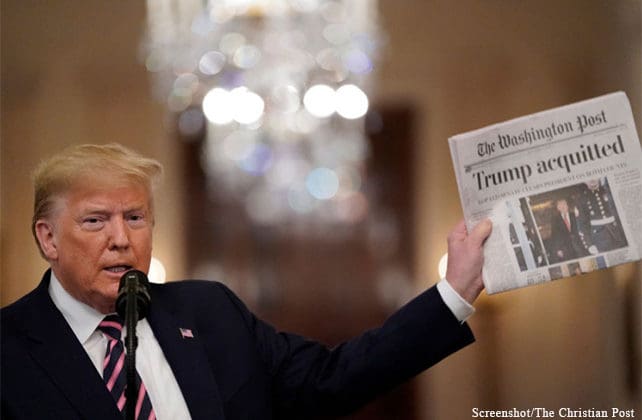 (The Christian Post) Former President Donald Trump thanked "the millions of decent, hardworking, law-abiding, God-and-Country loving citizens" and blasted the Democratic Party after the U.S. Senate acquitted him in his second impeachment trial Saturday. 
Forty-three senators, all Republicans, voted to acquit Trump, while 57 senators, including seven Republicans, voted to convict, falling shy of the constitutional requirement of a two-thirds majority needed to convict.
Trump had been accused of inciting the deadly riot at the U.S. Capitol on Jan. 6, the day in which Congress and then-Vice President Mike Pence counted the electoral votes to confirm the results of the 2020 presidential election.